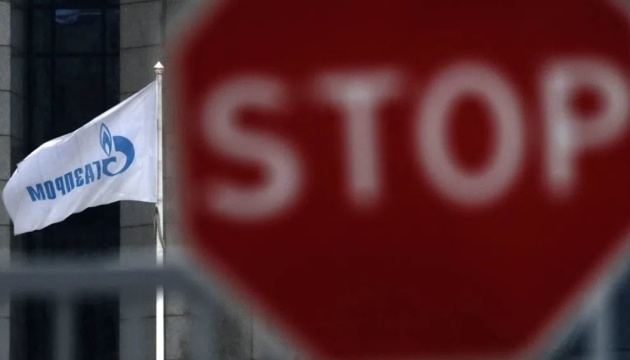 German economy ministry: independence from Russian gas can only be achieved through "national effort"
Germany could get rid of Russian gas dependency only through a national effort, both at the level of federal, state, and local authorities, as well as at that of private companies and households. By 2024, Germany is able to cut Russian gas consumption to a mere 10%.
That's according to Susanne Ungrad, a representative of the Federal Ministry of Economy and Climate Protection, Ukrinform reports citing Guildhall.
"Immediately after the start of the war, the federal government began activities to secure the energy supply in Germany and at the same time reduce dependence on Russia.In the past, the share of Russian gas deliveries averaged 55 percent. By mid-April, this had fallen to around 35 percent. To this end, natural gas purchases from Norway and the Netherlands were increased and LNG imports increased significantly," the official said.
"However, independence from Russian gas can only be achieved through a national effort. Many steps are required by many actors at the same time - federal, state, local authorities, companies and private households. In close cooperation with the affected federal states, the federal government is working flat out to put several additional floating LNG terminals (Floating Storage and Regasification Units, FSRU) into operation in Germany as early as 2022 and 2023. This requires an enormous commitment from everyone involved - also to create the technical prerequisites, e.g. when building the connecting pipelines," the statement reads.
Supported by political talks, the official adds, the utility companies are in the process of signing sufficient LNG contracts. "By renting the four floating LNG terminals (FSRU), around 33 billion m³ of LNG can be gradually landed in the final stage by summer 2024. As early as winter 2022/2023, an additional 7.5 billion m³ of LNG can be made available to the market. Other LNG terminals, such as the Brunsbüttel terminal with a capacity of eight billion m³, are in the planning process and will be ready for supply from 2026," Ungrad said.
Together with short-term efforts by companies and private households to reduce gas use through energy efficiency, energy saving and electrification, the share of Russian gas supplies in gas consumption can be reduced to around 30% by the end of the year, the official believes, noting that independence from Russian gas can be largely achieved in a joint effort "by the summer of 2024."
"This requires diversification, savings, the faster ramp-up of hydrogen and the massive expansion of renewable energies. Overall, the gradual reduction of Russian gas to just ten percent of gas consumption by summer 2024 is possible," the official concluded.
Earlier, a German MP with the Greens, Robin Wagner, also noted that Germany is already working to achieve independence from Russian gas, building LNG terminals and concluding new supply contracts. According to the lawmaker, Germany's goal should be to stop gas imports through Nord Stream 1 as soon as possible.