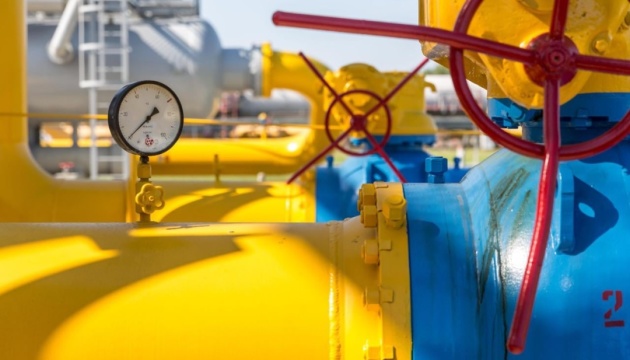 Nord Stream 1 must be shut down - German, French MEPs
One of the tools that the European Union can and should use to stop Russia's war against Ukraine and ensure the inviolability of Ukrainian borders is to stop the gas flow through the Nord Stream 1 gas pipeline.
This was stated in comments to Guildhall by MEPs from Germany and France, Ukrinform reports.
Member of the European Parliament from Germany, Michael Gahler, who is part of the Christian Democratic Union of Germany believes that the EU should not give the Russian Federation an initiative on the issue of stopping gas supplies, since Russia has already suspended deliveries to a number of countries, so the EU should unilaterally put to a halt the Russian Nord Stream 1 pipeline.
"There is a decision of the European Parliament (the call to the European Commission of April 7 to abandon Nord Stream 1 and Nord Stream 2 - ed.) and the European Parliament is very much in favor of that. And we have said we should stop Russian oil, gas, coal, and nuclear fuel supplies from Russia, and in a parallel resolution we explicitly referred also to Nord Stream 1 and I share this view also," the MEP said.
He added that Russia is selectively suspending gas supplies, including to Poland, Bulgaria, and the Netherlands. Russia seems to see this as a norm so the EU should not let Russia make the ultimate decision on whether they will supply gas, the MEP believes. This also applies to Nord Stream 1, and the legislator said he is "explicitly in favor of the closure of this pipeline."
In response to the question of whether the European Union should stop the Nord Stream 1 gas pipeline before the overall gas embargo is introduced, the German MEP answered in the affirmative.
"Yes (…). We should not leave the initiative to Putin – whether he does it or not – we should do it from our side," summed up Michael Gahler.
Member of the European Parliament Rafael Glucksman (France), in turn, is convinced that Nord Stream 1 was conceived in preparation for Russia's aggressive actions in Europe that are now unfolding, as well as to strengthen the EU's dependence on Russia and move away from dependency on transit through Ukraine and Belarus. The Nord Stream 1 gas pipeline must be stopped, and Europe should come to a complete energy embargo against Russia, including on gas supplies.
"According to me, yes, for sure, it should (be stopped – ed.) We should come to a complete gas embargo in the event of a stop (Nord Stream 1 - ed.) and we should never come back to it," said the French MEP.
"This pipe, both of them, including Nord Stream 1, too, were conceived with a political objective of making Europe more dependent on Russia and making Russia not dependent on Ukraine and Belarus (in terms of gas transit - ed.). This was clearly shaped in order to prepare for what is happening now (Russia's wars against Ukraine - ed.). So we need to just blow it up and forget about it. So we need to do that," said Rafael Glucksmann.
In response to a question about whether the construction of the Nord Stream 1 gas pipeline was preparation for a big war in Europe, Glucksmann replied that Putin initially set the objective of advancing to the borders of the former Russian Empire.
"Putin's thinking from the start was that he needs to change the order of 1989 and 1991, that he needs to move, again, the borders, on the margin – as Russian political technologists say – of the Russian Empire," summed up the French MEP.
Earlier, Oleksandr V. Danylyuk, Head of the Center for Defense Reforms, Coordinator of the Interdepartmental Platform for Combating Hybrid Threats, which operates within the framework of Ukraine-NATO cooperation, said that Europe could at any moment abandon gas pipelines that bypass Ukraine. He stressed that the Nord Stream 1 pipe must be shut down immediately, before Russian troops withdraw from Ukraine, which will also be a guarantee that the Russian Federation doesn't stop gas transit via Ukraine.