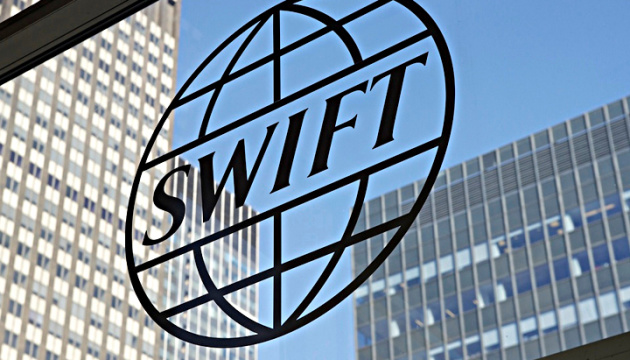 EU removes three more Russian banks from SWIFT
On June 14, the European Union cuts off Sberbank, Russia's largest bank, Russian Agricultural Bank, and Credit Bank of Moscow from SWIFT international payments system as part of the sixth package of sanctions against Russia over its aggression against Ukraine.
As BBC News Russian posted on Telegram, the EU sanctions were agreed on in late May after lengthy and intense consultations between European leaders. A few days later, most restrictions came into force.
Bank officials continue to claim that removal from SWIFT will not significantly affect their performance.
Sberbank stated that they operate as usual, and removal from SWIFT "does not change the situation" with international payments.
In turn, the Credit Bank of Moscow noted that transactions within Russia will work "in normal mode", while international transfers may take a longer time.
Russian Agricultural Bank stated that the Russian banking system created "the necessary conditions to ensure uninterrupted autonomous operation."
In April, the EU cut off Radkombank, Novikombank, VTB, and Bank Otkritie from SWIFT.
As reported, President of Ukraine Volodymyr Zelensky stated that the seventh package of EU sanctions against Russia should be even tougher and affect Russian officials, banks and companies.
ol