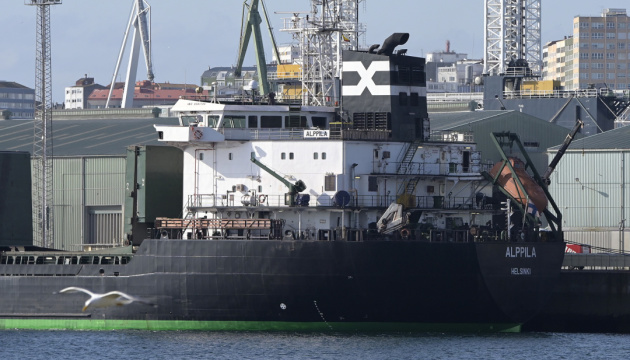 New maritime route: Ship with Ukrainian corn arrives in Spain - CNN
A ship carrying 18,000 tonnes of Ukrainian corn arrived early on June 13 at Spain's northwestern port of A Coruña, using a new maritime route.
The port's press office told this to CNN, Ukrinform reports.
The port said that the cargo ship Alppila, carrying the corn, is due to be unloaded by Tuesday.
The animal feed producers group, called Agafac, said in a statement that it's the first shipment of Ukrainian grain to reach northwestern Spain by sea, using "a new maritime route opened in the Baltic Sea to avoid the Russian navy's blockade of Ukraine's ports on the Black Sea since the start of the war" last February.
On February 24, Russia launched a full-scale war against Ukraine. More than 20 million tonnes of grain were stuck in the country's ports, with about half of it intended for the UN World Food Program.
Photo: M. Dylan/Europa Press/Getty Images