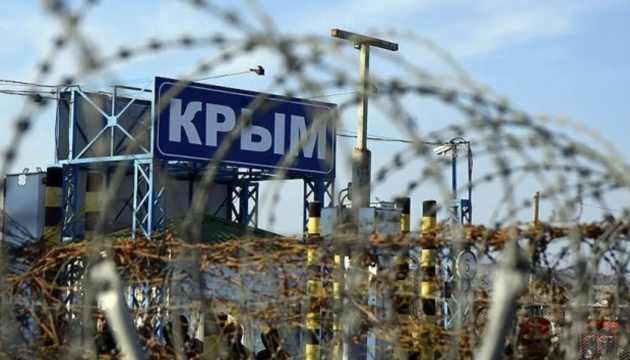 Russians forcing Kherson farmers to sell vegetables to occupied Crimea at dumped prices
In the temporarily occupied parts of Kherson region, farmers are being forced to sell their vegetables to Crimea at prices significantly lower than the market.
Serhiy Khlan, a deputy of the Kherson regional council and adviser to the head of the Regional Military Administration on terrorism, addressed the issue on Facebook, Ukrinform reports.
"Russians in Crimea rejoice over cheap early vegetables imported from Kherson region. The products taste good and are sold at much lower prices," Khlan wrote.
However, he stressed, "no one there cares that the crops were stolen from Ukrainians."
Kherson region is an agricultural area that supplied vegetables to the whole country. At first, Russian invaders cut off the temporarily occupied part of Kherson region from the rest of Ukraine, and then forced farmers to sell vegetables at minimum prices, "effectively robbing them."
"Feeding off people's deaths and grief, the invaders rejoice over cheap stolen vegetables," said Khlan.
As Ukrinform reported earlier, in Kakhovka, Kherson region, Russian invaders are forcing farmers to sign applications for "agricultural operations" to obtain permission to irrigate their fields.
Farmers in the occupied region are threatened "nationalization" of their assets if they operate without a permit and fail to pay "taxes" to the invaders.
Some farmers chose not to start their spring field work at all, some operate using their own reserves of fuel, fertilizers, and there are also those who cooperate with the enemy, buying resources from the invaders.
Farmers are working under pressure from Russian invaders: their agricultural equipment is being taken away, while their fields are being mined. The enemy is systemically taking out grain from Kherson region for exports.
Russian invaders have allowed farmers to sow only grain and sunflower, demanding that farmers agree to give away 70% of their future crops free of charge.