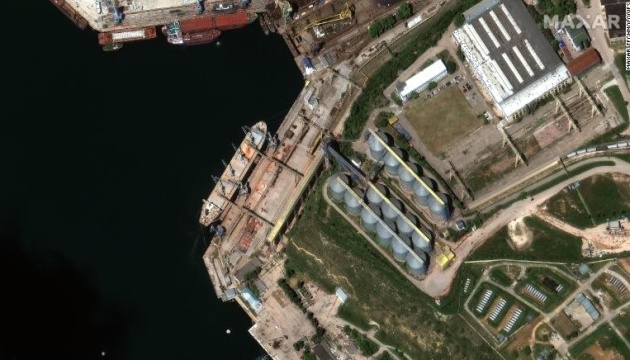 Satellite images show Russian ships loaded with Ukrainian grain in Crimea
The satellite images provided by Maxar Technologies have spotted the Russian ships being loaded with Ukrainian grain at the temporarily occupied Crimean port of Sevastopol.
The relevant statement was made by CNN, an Ukrinform correspondent reports.
The new satellite images, dated May 19 and 21, show the ships – the Matros Pozynich and the Matros Koshka – docked next to what appear to be grain silos with grain pouring off of a belt into an open hold.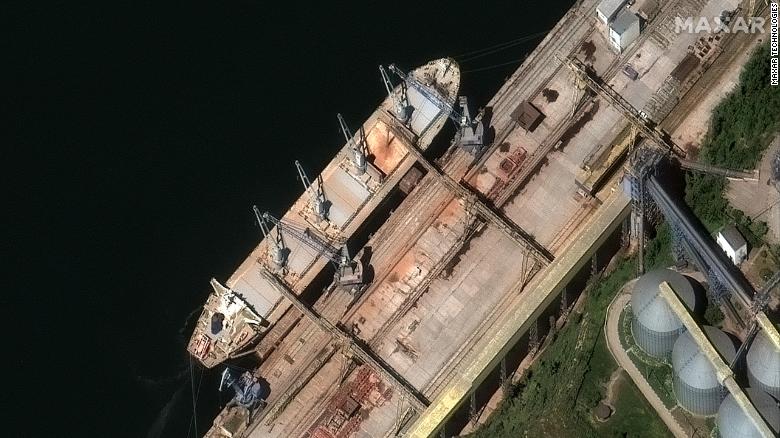 According to the ship tracking site MarineTraffic.com, both ships have now left the port, with the Matros Pozynich sailing through the Aegean Sea claiming to be on its way to Beirut and the Matros Koshka still in the Black Sea.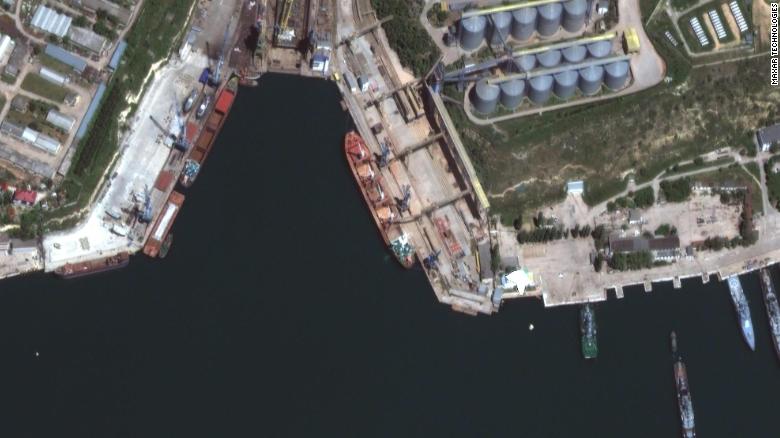 CNN noted that, earlier this month, the Matros Pozynich carried out a similar mission: loading up with grain and setting sail out of the Black Sea and into the Mediterranean Sea. Initially, it was bound for Egypt with its cargo but was turned away from Alexandria after a warning from Ukrainian officials. The ship was also barred entry to Beirut and eventually docked in Latakia, Syria.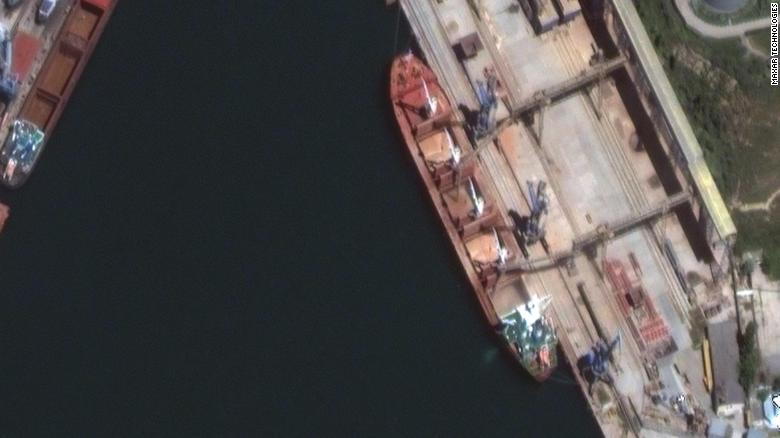 A reminder that, at the World Economic Forum in Davos, Ukrainian President Volodymyr Zelensky stressed that the world's business and political elites should focus efforts to prevent the famine in a number of countries and help transport 22 million tonnes of grain blocked by Russia at Ukrainian ports.
mk