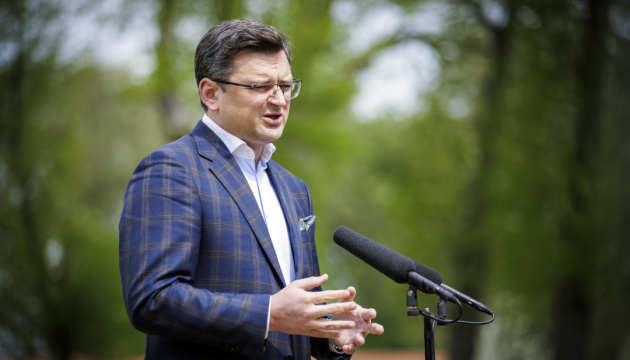 Two alternative routes set up for Ukraine's agri exports - Kuleba
Together with partners, Ukraine has established two alternative land routes for shipping agricultural products, but Russia has to cease its blockade of the Black Sea to allow "full and free export."
That's according to Minister for Foreign Affairs of Ukraine Dmytro Kuleba, Ukrinform reported referring to his Twitter page.
"Russia puts millions of people at risk of hunger by blocking our ports. Together with partners, Ukraine has established two alternative land routes to deliver food exports and save Africa and other regions from hunger. Russia must end its blockade to allow full and free export," the tweet reads.
As reported earlier, due to the blockade of Ukrainian seaports, 7 million tonnes of wheat, 14 million tonnes of corn, 3 million tonnes of sunflower oil and 3 million tonnes of sunflower meal did not enter the world market. This has already led to a record rise in world market prices and will inevitably result in a global food crisis and rising inflation.