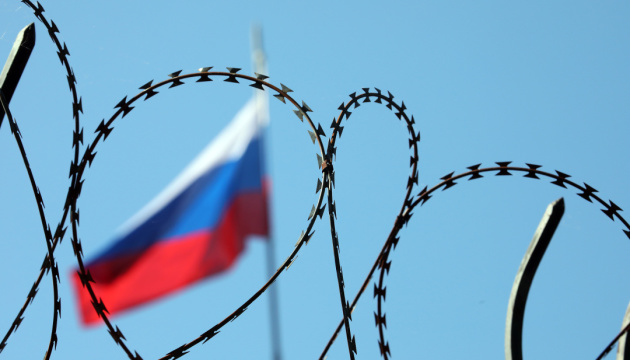 Ukraine freezes more than UAH 30B in Russia's and Belarus' assets
The total value of assets of Russia and Belarus frozen by the Bureau of Economic Security of Ukraine (BESU) exceeds UAH 30 billion.
BESU Director Vadym Melnyk said this at a meeting with representatives of the European Union Advisory Mission Ukraine (EUAM), the Government portal informs.
As noted, the purpose of the meeting was to discuss topical issues of BESU's activities during the war, the current state of development of the agency, vision for BESU's work after the war, in particular, protection of EU funds channeled to support Ukraine (international technical assistance), and further cooperation between BESU and EUAM.
Among the priorities of the Bureau, Melnyk mentioned the investigation into crimes involving the assets of the aggressor country.
"The total value of assets of Russia and Belarus, frozen by BESU, is over UAH 30 billion. And this is just the beginning," Melnyk said.
In turn, Deputy Head of the EU Advisory Mission Ukraine Fredrik Wesslau spoke about EUAM's current areas of work, support for Ukrainian citizens abroad, as well as the humanitarian direction of EUAM in Ukraine.
"Support for the activities of government agencies during the aggression of the Russian Federation is especially important. Re-establishing ties, understanding the directions of further cooperation between EUAM and BESU, providing the necessary support and assistance is the main task. EUAM representatives aim to strengthen support for the development of the Bureau as a transparent and efficient body," Wesslau said.
The parties agreed to continue cooperation in the development of IT infrastructure and the creation of a powerful BESU-based think tank. In particular, they discussed the provision of special software products to the analytical unit and the unit of detectives which will help bring the fight against economic crimes in Ukraine to a qualitatively new level. The meeting participants also pointed out the need to develop cooperation with other international organizations and continue negotiations with the competent authorities of other countries on logistical, methodological support, etc.
As reported, the Prosecutor General's Office seized 17,800 railway cars belonging to Russian and Belarusian enterprises in early April as part of a criminal investigation into intentional large-scale tax evasion (Part 3, Article 212).
ol