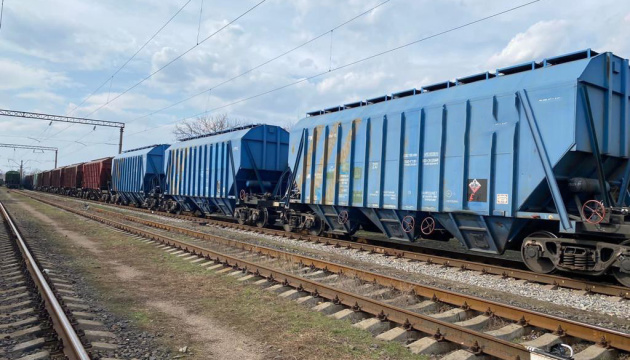 Court seizes 434 railcars of Russian companies
A Ukrainian court has seized 434 railcars of Russian companies worth over UAH 300 million.
That's according to the press service of the National Police of Ukraine.
As part of the criminal proceedings, employees of the agency and specialists of Ukraine's state rail operator Ukrzaliznytsia established the ownership of 434 railcars to Russian companies and their actual location.
In view of the full-scale aggressive war started and waged by Russia against Ukraine, in accordance with the current legislation on the forcible seizure of property of the Russian Federation and its residents, the railcars were seized at the request of the Prosecutor General's Office.
Currently, 434 railway cars worth over UAH 300 million have been transferred to Ukraine's Asset Recovery and Management Agency with the right of commercial use, possession and disposal of money. Proceeds from the commercial use of the railcars will be used for the needs of the Ukrainian Armed Forces.
On February 24, Russian President Vladimir Putin announced the beginning of the invasion of Ukraine. Russian troops are destroying critical infrastructure facilities and shelling residential areas of Ukrainian cities, towns and villages using artillery, multiple rocket launchers, ballistic missiles, and air bombs.
Martial law was imposed in Ukraine and general mobilization was announced.
The European Union, the United States and other countries have imposed strong sanctions against the aggressor country.