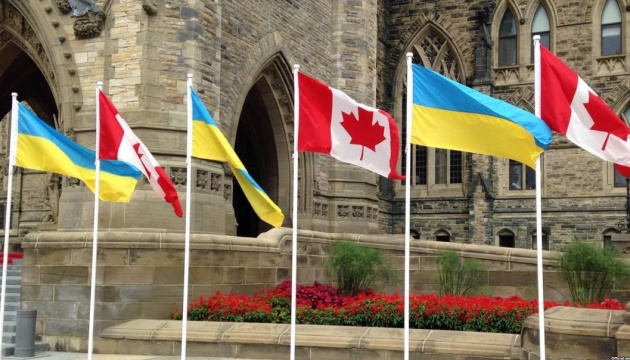 Canada to provide CAD 250M in additional support to Ukraine
Canada will provide CAD 250 million (about $210 million) in additional support to Ukraine through the International Monetary Fund.
That's according to Canada's Department of Finance, an Ukrinform correspondent reports.
"Today, at the G7 Finance Ministers and Central Bank Governors Meeting in Germany, the Deputy Prime Minister and Minister of Finance, the Honourable Chrystia Freeland, announced an additional loan of $250 million to Ukraine through the International Monetary Fund's (IMF) Administered Account for Ukraine," the statement said.
Together with previous financial support, this loan brings Canada's financial commitment to Ukraine to $1.5 billion this year.
"This funding is separate from and in addition to significant assistance committed through military aid, humanitarian response efforts, and immigration measures," the ministry said.
It added that Canada, together with its G7 allies, will continue to support Ukraine as it fights to defend its sovereignty and democracy.
Earlier ports said that Canada had provided CAD 9 million (about $7.5 million) to two aid organizations to help Ukrainians affected by the war.