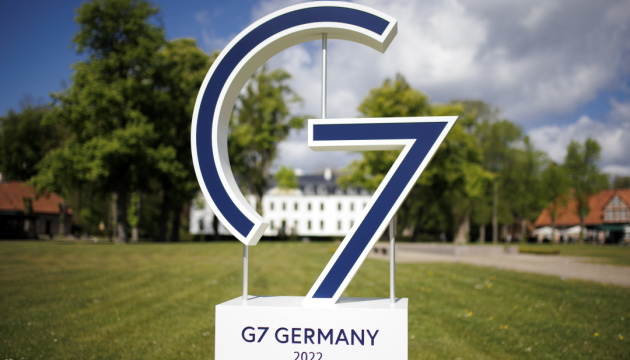 G7 countries mobilized $19.8B in economic support to Ukraine
The G7 Finance Ministers and Central Bank Governors, as well as the representatives of the International Monetary Fund (IMF), World Bank Group, Organisation for Economic Cooperation and Development (OECD), and Financial Stability Board (FSB) have announced the mobilization of $19.8 billion in economic support to Ukraine.
The relevant G7 Finance Ministers and Central Bank Governors Communiqué was published after a meeting on Germany's Petersberg on May 18-20, 2022, an Ukrinform correspondent reports.
"In 2022, we have mobilised 19.8 billion US dollars of budget support, including 9.5 billion US dollars of recent commitments in the lead up to the Petersberg meeting, to help Ukraine close its financing gap and continue ensuring the delivery of basic services to the Ukrainian people," the report states.
The budget support of $19.8 billion is allocated in addition to recent announcements on further military and humanitarian support.
The G7 countries also welcomed ongoing work across international financial institutions on further 'substantial financing' to Ukraine, notably including the proposal by the European Commission for up to EUR 9 billion of additional macro-financial assistance. Additional planned support to Ukrainian state-owned enterprises and the private sector through the European Bank for Reconstruction and Development (EBRD) and the International Finance Corporation (IFC) amounts to $3.4 billion.
"We remain steadfast in our support for and solidarity with Ukraine," the G7 representatives stressed.
In general, the G7 countries provided and pledged considerable support to Ukraine this year, on top of the economic support provided since 2014 until 2021, which exceeds $60 billion.
mk