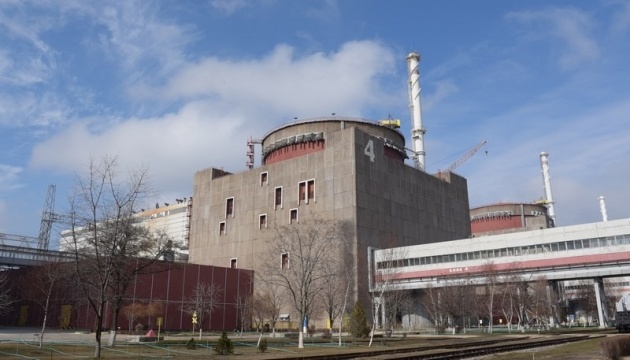 Ukraine comments on Russia's offer to buy power from occupied Zaporizhia NPP
Ukraine's energy operator Ukrenergo has issued a statement in response to a Russian claim that the Zaporizhia Nuclear Power Plant, occupied by the invasion forces, will now work for Russia, while Ukraine could consider buying electricity from the facility.
The press service took to Facebook to comment on the issue, Ukrinform reports.
The statement stresses that ZNPP is "in the Ukrainian power grid under the control of Ukrainian specialists" and that Ukraine's power system currently has no physical connections with Russia's.
"Therefore, the supply of electricity from Ukrainian power plants to russia is currently physically impossible," the operator underlines.
"So, since the Ukrainian power grid is disconnected from russia and belarus, russian officials can promise supplying electricity but to the cruiser Moskva (Moscow). They say it has power outages and limited mobility," the statement says, hinting at the recently sunken flagship of the Russian Black Sea fleet.
Any change in the situation at ZNPP will constitute "an act of nuclear terrorism," while those posing such a threat will be held accountable.
At the same time, Russia's offer aims to "destabilize active negotiations with the EU on the opening of electricity exports from Ukraine," the operator concludes.
Earlier, Russian propaganda media spread disinformation, referring to Vice Prime Minister Marat Husnullin, that "ZNPP will work for Russia, while remaining ready to supply electricity to Ukraine if it is paid for."