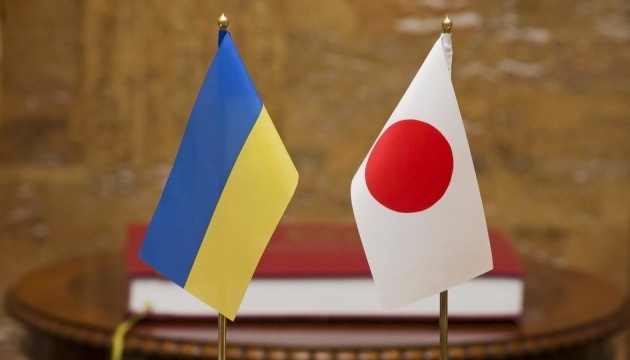 Ukraine, Japan sign loan deal worth $100M
The Ministry of Finance of Ukraine signed a Loan Agreement with Japan International Cooperation Agency for US$100 million.
That's according to the ministry's press service, Ukrinform reports.
"Today, May 16, 2022, Minister of Finance of Ukraine Sergii Marchenko and President of Japan International Cooperation Agency (JICA) Dr. Akihiko Tanaka signed a USD 100 million loan agreement for Ukraine," the statement read.
"The concessional loan of 13 billion yen, which is the first part of the agreed financial assistance between Ukraine and Japan, will be directed to the state budget to finance priority expenses. First of all, to support the most unprotected population of Ukraine," said Sergii Marchenko.
The Minister also expressed his gratitude to all Japanese people for their support of Ukraine and help to Ukrainians.
The signed Agreement refers to the budgetary support for the stabilization of the situation in Ukraine, in particular, the provision of priority social, and humanitarian expenditures, health care, support for internally displaced persons, and other priority expenditures.
The loan repayment period is 30 years, including a 10-year grace period, with an interest rate of 1% per annum.
As reported earlier, Japan will provide Ukraine with $300 million as part of financial support.
On April 5, a EUR300 million loan was received from France, and on April 6 came EUR 44.6 million from the International Bank for Reconstruction and Development. The Ministry of Finance has placed government bonds worth EUR 174 million, while on April 11, a EUR 120 million grant was received from the EU.