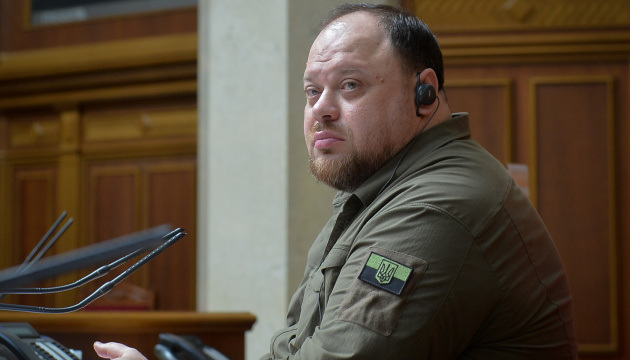 Ukraine's war losses can be compensated by seized Russian assets - Parliament Speaker
No consent of the Russian Federation is required to make them pay reparations to Ukraine. It is possible to reimburse Ukrainian losses after the war at the expense of seized Russian assets.
This was announced by the Chairman of the Verkhovna Rada, Ruslan Stefanchuk, in an interview with Ukrinform.
He said that the government is currently doing a lot of work at the international level. In particular, on cooperation with the International Criminal Court to prove Russia's crimes, starting with military aggression and ending with the genocide of the Ukrainian people.
According to Stefanchuk, the Verkhovna Rada has already adopted all necessary legislative initiatives to resolve the issue. "Now we expect active moves on the part of the ICC prosecutor, Mr. Khan, as well as the relevant court judgment," he added.
In addition, he stressed that it is important to assess all damage inflicted by Russia, and that certain elements are already being documented.
"As far as I know, anyone is able to report property that has been damaged or destroyed as a result of military aggression by the Russian Federation via the Diia app. After that, the amount will be calculated. The bill to be covered will be presented to Russia," the Ukrainian parliament speaker noted.
At the same time, he noted that the Verkhovna Rada had adopted multiple appeals to the international community to satisfy Ukraine's interests in the payment of reparations through seized Russian assets.
"We will continue to demand that these assets be used to cover the damage caused to Ukraine by the Russian Federation… If a general judgment, the judgment by the International Criminal Court is handed down, we won't need consent. The assets will simply be seized and sold to cover Ukraine's losses," Stefanchuk emphasized.