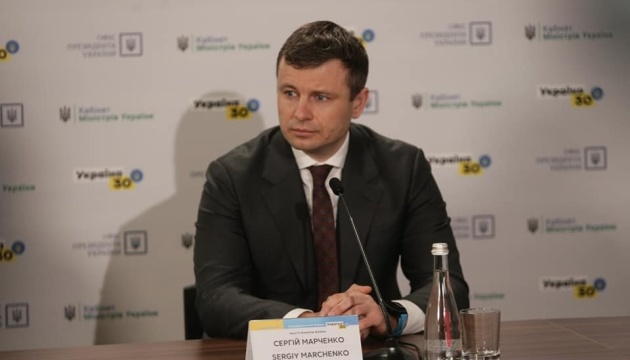 Minister Marchenko: It will be hard for Ukraine's economy to sustain a long war
It will be hard for Ukraine's economy to sustain a long war, and the Ukrainian government greatly relies on financial assistance from abroad.
The relevant statement was made by Ukrainian Finance Minister Sergii Marchenko in an interview with The Economist, an Ukrinform correspondent reports.
According to Marchenko, if the war lasts more than another 'three or four months', painful measures will be needed, involving huge tax rises and swingeing spending cuts.
Marchenko noted that the real fear is that what had become in recent years a fairly market-driven, freewheeling economy might see a wave of nationalisations, undoing years of hard-fought progress.
According to Marchenko, he spends most of his day lobbying foreign governments for help. Ukraine is now waiting for another package of financial assistance from the United States, but it is currently unknown when it arrives.
In particular, the House of Representatives has voted to raise the amount of financial assistance to $40 billion. Most of the money will be for arms, but at least $8.5 billion is for economic support.
"It's good news, but what will the American package look like, and when will it arrive? We don't know," Marchenko added.
A reminder that Head of the Main Intelligence Directorate at the Ukrainian Defense Ministry Kyrylo Budanov expects the breaking point in the war to be in August and most of active combat actions to finish by the end of the year.
mk