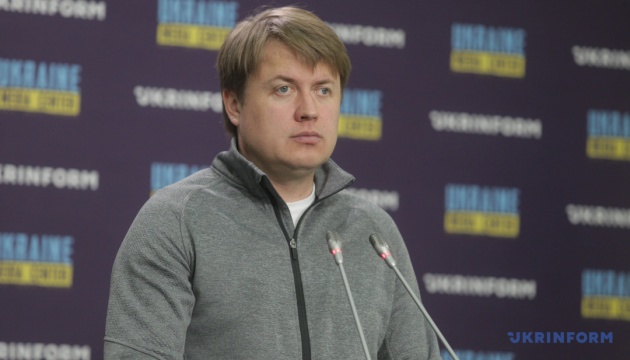 Ukraine ready to halt transit if Europe drops Russian gas – Head of Parliament's energy committee
Ukraine is ready to stop the transit of Russian gas if Europe decides to abandon Russian supplies.
This was announced at a briefing at the Ukraine-Ukrinform Media Center by Andriy Gerus, Chairman of the Verkhovna Rada Committee on Energy.
"As soon as European countries stop buying Russian gas, we will be happy to stop transiting it. That is why a united common position is important. We support the embargo on oil, petroleum products, coal, and gas," Gerus said.
He stressed that Ukraine buys gas on the European market, and the move not to sign contracts with Gazprom is a matter of principle.
The MP expressed hope that the European Union will support the sixth package of sanctions against Russia, which includes a gradual embargo on oil supplies from this country, and will begin preparations for the seventh package. He stressed that the aggressor power must understand that the war comes at a great cost.
EU Energy Commissioner Kadri Simson earlier said that Gazprom's refusal to fulfill its contractual obligations and suspension of gas supplies to Poland and Bulgaria testified to Russia's unreliability as a gas supplier.
On April 27, the Russian monopoly, Gazprom, completely suspended gas supplies to the Bulgarian company Bulgargaz and the Polish PGNiG due the latter's refusal to pay for gas in Russian roubles.