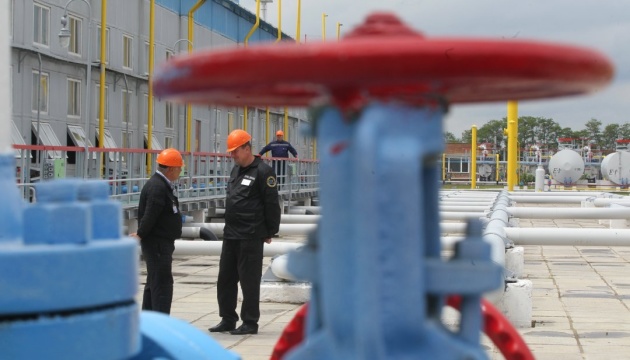 Germany drafting "gas" law to reduce energy dependence on Russia
In the near future, the German authorities plan to adopt laws aimed at reducing energy dependence on Russia as soon as possible.
This was stated by German Chancellor Olaf Scholz and Economy Minister Robert Habeck at a press conference following a government meeting on Wednesday, an Ukrinform correspondent reports.
"Intensive legislative work is underway on the projects needed to achieve independence from fossil fuel imports from Russia, which is what we are striving for. This is, for example, the law on the accelerated introduction of LNG (liquefied natural gas), which we discussed in detail and on which the government will have made a final decision by Monday so that after discussion in parliamentary groups, it can be adopted before summer holidays," Scholz said.
For his part, Habeck explained that the law would reduce German permitting standards to the minimum required in Europe. This will allow issuing permits for LNG terminals and infrastructure within weeks rather than months.
Commenting on the European Commission's proposal for a Russian oil embargo, which Germany supported in principle, Habeck said that a long transition period had been agreed to take all precautionary measures. He also stressed the need to properly prepare for abandoning Russian energy in solidarity, at the European level, before imposing sanctions.
The sixth package of EU sanctions against Russia has reportedly included an embargo on oil imports.