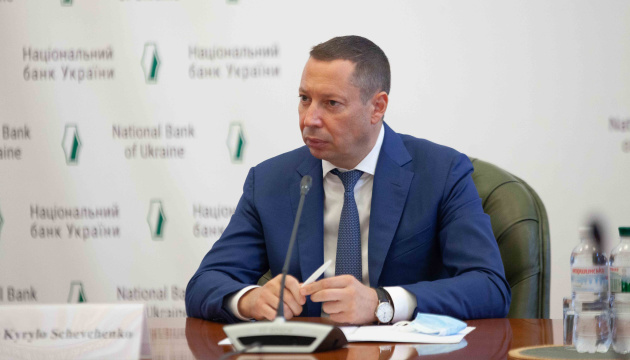 Every day of war increasing losses for global economy - NBU governor
Every day of the war increases the scale of its consequences, losses for the Ukrainian and global economies.
That's according to the Governor of the National Bank of Ukraine, Kyrylo Shevchenko, who spoke at the meeting of the regional group of IMF and World Bank member states, Ukrinform reports, referring to the NBU press service.
"Russia's devastating invasion of Ukraine is already affecting the global economy. Every day of the war increases the scale of its consequences, losses for the Ukrainian and global economies, and the future cost of economic recovery," NBU Governor Kyrylo Shevchenko emphasized.
Russia's military aggression requires unprecedented and unanimous political decisions by members of the international community, as not only has Ukraine been attacked, but also the entire world has come under threat of assault, Kyrylo Shevchenko said.
Overall, international partners highlighted the success of the measures taken by the NBU to support the economy and maintain financial stability in Ukraine under martial law, and expressed their willingness to continue to assist the country.
It is noted that during their visit to the U.S., the NBU leadership took part in a number of events and meetings with high-ranking officials of the IMF, the World Bank, the U.S. Department of the Treasury, and the Board of the U.S. Export-Import Bank.
Meetings were also held with the heads of the ECB, the central banks of Austria, Sweden, the Netherlands, Belgium, and Lithuania, and with the Austrian and Lithuanian ministers of Finance.
ECB President Christine Lagarde invited the NBU Governor to join a meeting of the ECB General Council, which comprises the ECB President, the ECB Vice President, and governors of the central banks of the 27 EU Member States (these officials represent 19 Eurozone countries and eight non-Eurozone countries).
As reported earlier, Prime Minister Denys Shmyhal on April 23 discussed with IMF Managing Director Kristalina Georgieva the issue of further support for Ukraine.
According to the IMF, Russia's full-scale invasion of Ukraine has already globally affected markets of goods, trading along financial channels, especially in Europe, which the outlook says will suffer the most among all regions.