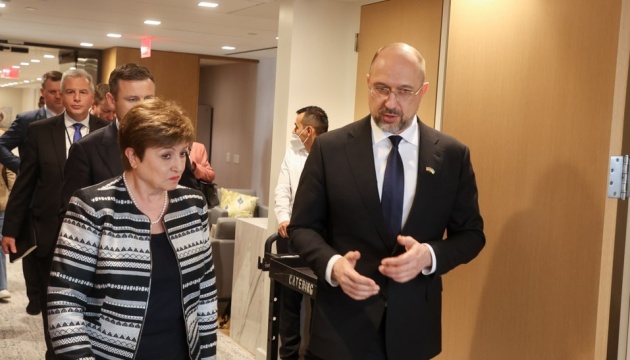 Shmyhal discusses further assistance to Ukraine with Georgieva
Prime Minister of Ukraine Denys Shmyhal discussed further assistance to Ukraine with IMF Managing Director Kristalina Georgieva.
"The International Monetary Fund was one of the first to provide significant financial support to Ukraine in the amount of $1.4 billion after the start of a full-scale Russian invasion. I personally thanked IMF Managing Director Kristalina Georgieva during our meeting in Washington," Shmyhal posted on Telegram.
The parties discussed further IMF's assistance to Ukraine in the short term and in the long-term process of restoration reconstruction of the country.
Shmyhal stressed that he highly appreciated the decision to create a special account under the IMF administration to provide additional assistance to Ukraine from the Fund's member states on a bilateral basis.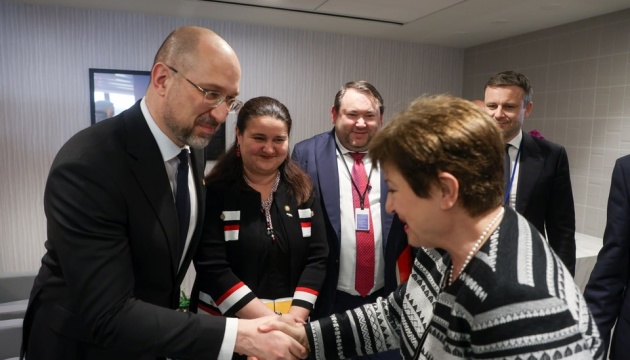 "I would like to thank Ms. Georgieva for the IMF's position that assistance to Ukraine to finance the budget deficit should be mainly in form of grants rather than loans," the Prime Minister noted.
As reported, Shmyhal, who has been visiting Washington in recent days, said that he had held extremely fruitful meetings with representatives of the IMF, the World Bank, other organizations, and U.S. government agencies.
ol