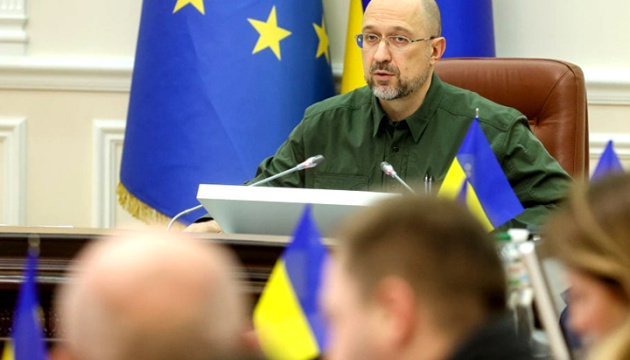 Government records positive dynamics of economic recovery compared to March
The Cabinet of Ministers is recording positive dynamics of Ukraine's economic recovery compared to March.
Prime Minister Denys Shmyhal said this at a regular government meeting, Ukrinform reports.
"Supporting our army, rebuilding destroyed cities, social benefits are simply impossible without a functioning economy. Compared to March, we are really recording a somewhat positive recovery dynamics. The tax, credit and regulatory changes we have launched are helping businesses stay afloat and resume work. Over the past week, more than 2,500 applications have been submitted from various companies for loans at 0% under the [affordable loans at] 5-7-9 program" Shmyhal said.
According to him, 0% of loans worth almost UAH 8.3 billion were attracted for spring sowing. The state has already helped about 3,000 agricultural enterprises.
"As of April 18, the projected sown areas of the main spring crops in the controlled area total 14.2 million hectares. This is 2.7 million hectares less than last year. That is, in fact, this year we will sow more than 80% of last year's areas with spring crops," the Prime Minister stressed.
He reiterated that tax and regulatory benefits for business have become the basis of wartime economic policy.
On February 24, Russian President Vladimir Putin announced the beginning of a full-scale invasion of Ukraine. Russian troops have been shelling and destroying key infrastructure facilities, conducting massive shelling of residential areas of Ukrainian cities and villages using artillery, multiple rocket launchers and ballistic missiles.
iy