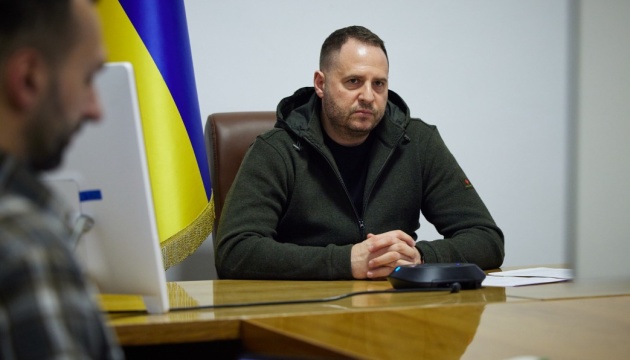 Oil embargo could be part of sixth package of EU sanctions against Russia - Yermak
The head of the Ukrainian President's Office, Andriy Yermak, has said that an oil embargo could be part of the sixth package of EU sanctions against Russia.
He wrote this on Telegram, referring to the German newspaper Zeit, Ukrinform reports.
"Some insider information from Germany's Zeit, which refers to European Commission President Ursula von der Leyen. The EU is considering mechanisms to include oil in the next sanctions package, and they are also considering restrictions on the banking sector, especially Sberbank, and Russia's energy sector," Yermak said.
At the same time, he stressed that "regarding the banking sector, sanctions against Gazprombank, through which payments for Russian gas are made, will also be effective."
The leadership of the European Union is working on the possibility of imposing an embargo on Russian oil products, which will be one of the strongest blows to the Russian economy, which has already suffered significantly from sanctions due to the Kremlin's war in Ukraine.
On February 24, Russian President Vladimir Putin announced the beginning of a full-scale invasion of Ukraine.
Photo: President's Office