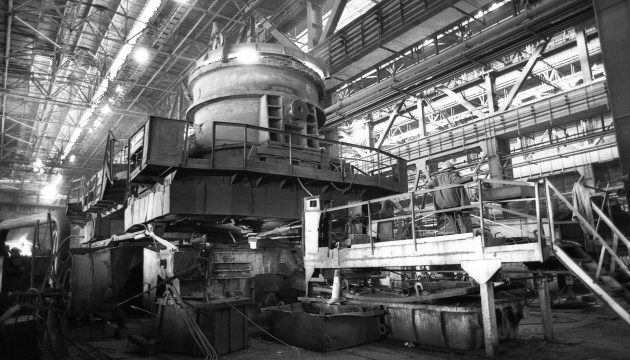 In Mariupol, Azovstal fully halts operations, first time since 1941
Azovstal, a metallurgical giant based in Mariupol, the Ukrainian city now being viciously attacked by Russian invaders, was completely shut down only once – in 1941, the year that Nazi Germany attacked Ukraine.
This was reported by the Center for Strategic Communication and Information Security with reference to a video address by Azovstal CEO Enver Tskitishvili, seen by Ukrinform.
"We will return to the city, rebuild the enterprise and revive it. It will work and bring glory to Ukraine the same way it always has. Because Mariupol is Ukraine. Azovstal is Ukraine," Tskitishvili said.
He noted that since February 24, the ecological load on the city of Mariupol has been reduced to a completely safe level. "Coke batteries no longer pose a threat to the lives of residents. We also stopped the blast furnaces correctly," he added.
The CEO recalled that Azovstal had stopped operations completely only once – in 1941, and in September 1943, when Mariupol was liberated from Nazi Germany troops, the reconstruction of the plant began.
As Ukrinform reported, Azovstal metallurgical plant in Mariupol is being heavily bombed by Russian invaders, along with the whole city, but the enterprise remains Ukrainian.
On February 24, Russian President Putin launched a full-scale invasion of Ukraine. Russian troops simultaneously crossed into Ukraine from the north, east, and south (Crimea). They have been destroying cities and killing civilians. Key infrastructure and households are being hit by Russian artillery, missiles, and bombs.