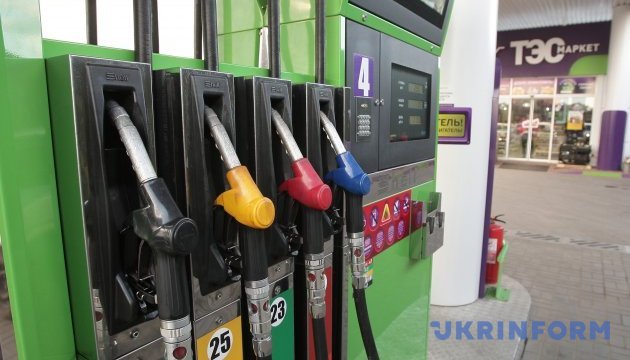 Cabinet offers to lift excise tax, cut VAT rate on fuel
The Cabinet of Ministers on Friday passed two decisions expected to help the country avoid fuel shortages at gas stations and curb prices.
That's according to First Deputy Prime Minister, Minister of Economy Yulia Svyrydenko, who commented on the moves via Facebook, Ukrinform reports.
The price cap formula has been changed as the cost of logistics and the amount of surcharge to North-Western Europe (NWE) quotes have increased. "This will allow gas station networks to include in calculations the additional costs incurred after Belarus and Russia supplies were switched to those from Poland, Romania, and Hungary. The change offers an economic incentive for gas station networks to import more fuel, the official said.
At the same time, in order to avoid significant price hikes, the Government has appealed to Parliament to abolish the excise tax on fuel and reduce the VAT rate from 20% to 7%.
This will significantly reduce the volume of taxes, which until recently accounted for more than half of fuel retail price.
Both decisions will take effect simultaneously.
The markup size at Ukrainian gas stations will remain at the level set a few days before the Russian invasion start: UAH 4.55 per liter of gasoline and UAH 5 per liter of diesel fuel.
As reported, on March 11, the average fuel prices in Ukraine were as follows: UAH 37.10 per liter of gasoline A-95+, UAH 35.47 for A-95, UAH 34.58 for A-92, UAH34.65 for diesel, and UAH 18.83 for LPG.