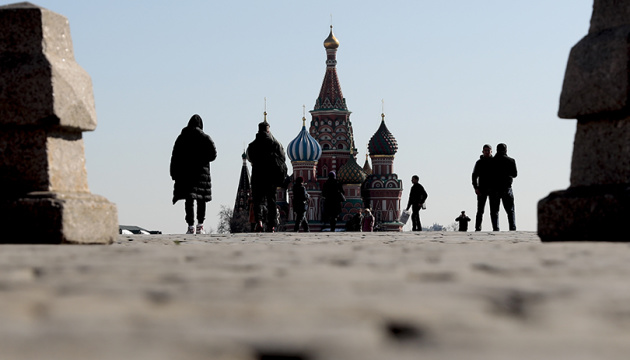 Russia already lost nearly 100,000 jobs due to sanctions
As a result of sanctions imposed for aggression against Ukraine, the Russian Federation has already lost about 100,000 jobs.
The Center for Countering Disinformation at the National Security and Defense Council of Ukraine made the relevant report via Telegram, Ukrinform reports.
"Total unemployment awaits the Russians. As a result of Russia's aggression against Ukraine and sanctions imposed by our Western partners, the Russians have already lost about 100,000 jobs. And this is just the beginning," the statement said.
According to the officials, 62,000 Russians were employed by McDonald's, 20,000 by PepsiCo, 15,000 by IKEA, 9,000 by Inditex, 4,500 by KPMG, 3,700 by PWC, 3,500 by H&M, 3,500 by LVMH, 2,200 by L'Oreal, and 2,000 by Starbucks.
At least 120,000 more Russians lose their jobs after the 10 major Western companies pull out of the Russian market, according to the CCD.
In total, as of March 11, more than 330 foreign companies said they were suspending operations in Russia or leaving the market in full or partially.
According to forecasts, by the end of the year, about 9 million Russian citizens will have lost their jobs.
On February 24, Russian President Putin launched an invasion of Ukraine. Russian troops have been shelling and destroying key infrastructure, massively shelling and bombing residential areas.
Martial law was imposed in Ukraine and general mobilization was announced.
The European Union and a number of other countries, including the United States, Canada, and Australia, have imposed sanctions on Russia over the war in Ukraine. Many companies, including Volkswagen Group, General Motors, BMW, Renault, Hyundai, Toyota, Mercedes-Benz, and others, have announced cessation of operations in Russia and withdrawal from the existing projects run with Russian partners.