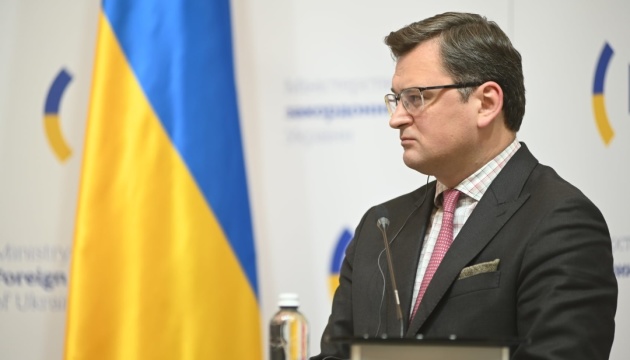 Kuleba calls on global business to stop cooperating with Russia
Minister of Foreign Affairs of Ukraine Dmytro Kuleba has called on the global business community to stop cooperating with Russia and provide all possible support to Ukraine.
"Ukraine requests the ethically and socially responsible global businesses to stop or suspend operations with or in Russia, therefore refusing to finance its violence, murders, and crimes against humanity," Kuleba posted on Twitter.
On behalf of the Government of Ukraine, he also asked to support Ukraine and its people in financial, humanitarian or any other meaningful way that the companies find appropriate.
Earlier, in his op-ed for the Washington Post, Kuleba called on the world to do more to help Ukraine repel Russian aggression. In particular, impose tougher sanctions on Russia to deprive it of resources for further invasion; to establish a continuous flow of necessary weapons; increase financial support to help our civilians and rebuild Ukraine.
On February 24, Russian president Vladimir Putin announced the beginning of the invasion of Ukraine. Russian troops simultaneously crossed Ukrainian borders from the north, east, and Crimea. They are destroying cities, killing civilians, shelling and destroying key infrastructure facilities, hitting Ukrainians' homes with missiles. Martial law was imposed in Ukraine and general mobilization was announced. The Armed Forces of Ukraine, with the support of all the people, courageously resist the aggression.
ol