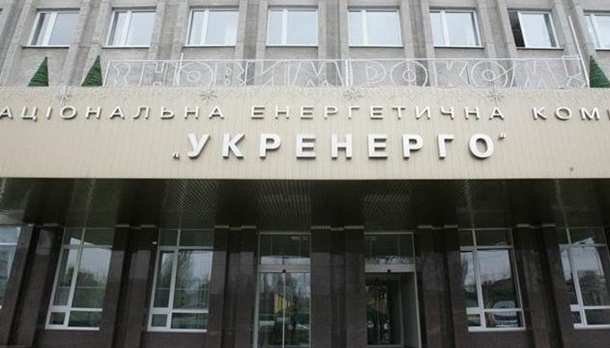 Ukraine's power grid can be synchronized with ENTSO-E - research
The Consortium of European Transmission System Operators (TSOs) has confirmed the possibility of synchronizing the United Energy System (UES) of Ukraine with the European power transmission network ENTSO-E.
That's according to NEC Ukrenergo, Ukrinform reports.
"Synchronisation of the power systems of Ukraine and Moldova with the power association of countries from ENTSO-E Continental Europe is possible – this is a key conclusion of the studies conducted by the ENTSO-E TSO Consortium within preparation for the integration of Ukraine's power system into the European grid, scheduled for 2023," the report said.
It is noted that the static and dynamic stability studies of Ukrainian and Moldovan power systems operating synchronously with the power system of continental Europe are provided by the Catalogue of Measures, which is an integral part of the agreement on the conditions for the future interconnection of Ukraine's grid with ENTSO-E. The main purpose of such research is to determine the possibility of synchronization of the energy system of Ukraine and Moldova with the energy system of continental Europe, as well as to identify possible technical obstacles to synchronization and measures to eliminate them.
NEC Ukrenergo ran the relevant tests at 11 units of eight Ukrainian TPPs, CHPs and HPPs, as well as at four units of NPPs. The test results, together with all other necessary data, were submitted to the consortium to create a mathematical model of power systems and complete the research.
"From the steady state stability point of view, synchronous interconnection of the power systems of Ukraine and Moldova with the power system of the continental part of ENTSO-E is possible without any reinforcements or additional infrastructure," Ukrenergo stressed.
Also, based on the results of dynamic stability studies, additional measures have been developed to increase the stability of the power system. The next step in the synchronization process should be to conduct system tests of the Ukraine/Moldova control block in an isolated mode, i.e., independently of the power systems of Russia, Belarus, and ENTSO-E, which will last several days in winter and summer 2022. Test results will form the base for deciding on the start of test synchronous operation of the power systems of Ukraine and Moldova with that of ENTSO-E.
As reported, on December 17, the National Energy and Utilities Regulation Commission (NEURC) made the final decision on the certification of NEC Ukrenergo in line with ISO standards. Ukrenergo certification is one of the conditions for synchronizing the UES of Ukraine with ENTSO-E.
NEC Ukrenergo plans to apply for the status of an observer in ENTSO-E, the system that unites 43 operators in 36 European countries.
im