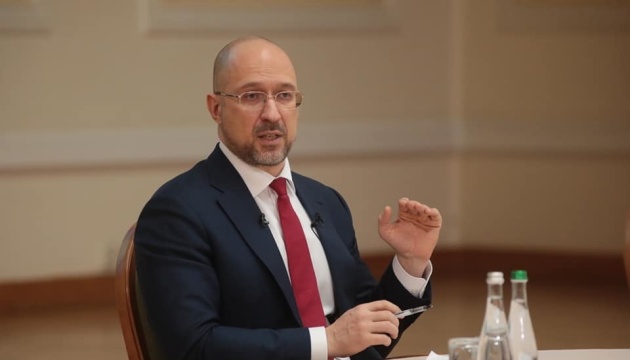 PM: Progress in association agreement implementation grows up to 61%
At the meeting on December 23, the Cabinet of Ministers of Ukraine approved a series of documents to bring Ukraine closer to integration into European markets and implementation of EU's best practices of the European Union.
According to Prime Minister Denys Shmyhal, the overall progress in the EU–Ukraine Association Agreement implementation for 2021 grew up to 61%, the Government portal informs.
"This year we have managed to accomplish a lot in the field of European integration. A substantive dialogue has been launched on the renewal of customs tariffs to improve the access of Ukrainian goods to European markets. This year we also intensified cooperation on the implementation of the European Green Deal in Ukraine," Shmyhal underscored.
According to the PM, a total of 37 European integration draft laws have been approved this year at first and second readings. Moreover, the Government approved 51 acts aimed at implementing the Association Agreement.
During the meeting, the Government amended the composition of the Commission on Association Agreement Implementation. The Verkhovna Rada Speaker will henceforth co-chair the Сommission together with the Prime Minister, and the Deputy Head of the President's Office will become the Deputy Chairman of the Commission together with the Deputy Prime Minister for European and Euro-Atlantic Integration.
"This will enable all the highest authorities to systematically pool efforts and demonstrate that moving to Europe is a defining vector of foreign and domestic policy for our team and our country," Shmyhal noted.
ol