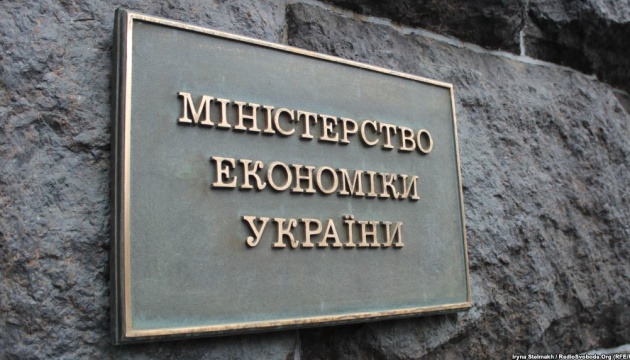 Ukraine, Egypt have great potential for expanding trade, economic cooperation - economy ministry
Ukraine and Egypt have great potential for expanding trade and economic cooperation.
That's according to the government press service referring to a report by the Ministry of Economy, Ukrinform wrote.
On December 16, 2021, the Eighth Meeting of the Intergovernmental Joint Commission on Economic and Scientific-Technical Cooperation between Ukraine and the Arab Republic of Egypt was held in Cairo, co-chaired by First Deputy Prime Minister, Economy Minister of Ukraine Yulia Svyrydenko and Minister of International Cooperation Rania Al-Mashat.
"Relations between Ukraine and Egypt have a long and successful history, and holding a joint meeting of the Commission was a natural continuation of the intensification of the Ukrainian-Egyptian dialogue at the senior and highest levels. Our countries have great potential for expanding trade and economic cooperation. In this context, the possibility of concluding a preferential trade agreement between Ukraine and Egypt is being considered," said First Deputy Prime Minister of Ukraine Yulia Svyridenko.
Ukraine is interested in the presence on the Egyptian market beyond just agricultural products. The readiness was stressed to diversify supplies by increasing the export of value-added products of food and processing industries.
In addition, Ukraine attaches great importance to cooperation with Egypt in the field of phytosanitary protection and remains interested in increasing trade in plant and animal products, which will be determined by the responsible authorities of Egypt. The parties also stressed the importance of implementing joint projects by companies from both countries.
During the meeting, the parties identified areas of cooperation of mutual interest, including agriculture, energy, industry, transport infrastructure and logistics, urban construction, space technology, information technology, tourism, health care, cooperation in the matters of youth and sports, etc.
The agreement on cooperation in standardization was signed by SE Ukrainian Research and Training Center for Standardization, Certification and Quality and the Egyptian Organization for Standardization and Quality, as well as a Memorandum of Understanding between the State Space Agency of Ukraine and the Egyptian Space Agency for Cooperation in Space and the Peaceful Uses of Outer Space.
The Ukrainian-Egyptian Business Forum was also held in the fields of the Commission under the auspices of the Chamber of Commerce and Industry of Ukraine and the Federation of Egyptian Chambers of Commerce.
As reported by Ukrinform citing customs data, as of December 8, Ukraine exported almost 15 million tonnes of wheat, including 9.8 million tonnes of food wheat and 5.13 million tonnes of feed wheat.
Shipments of food wheat increased with the support of growing demand from importers who prefer high-protein wheat (for food purposes) – Saudi Arabia, Egypt, Algeria, and other countries of the MENA (Middle East and North Africa) region.
im