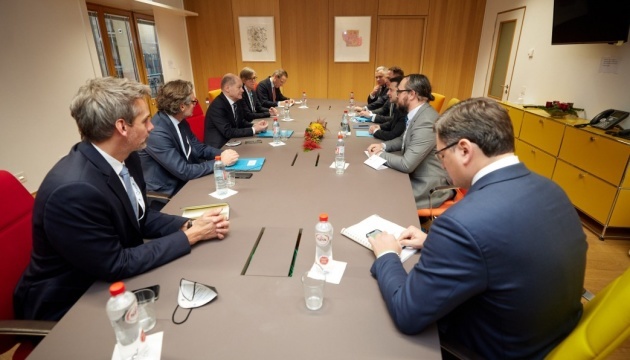 Zelensky, Scholz discuss gas transit through Ukraine after 2024
Ukrainian President Volodymyr Zelensky has said he hopes that Germany will support the extension of natural gas transit through Ukraine after 2024.
He said this at a meeting with German Chancellor Olaf Scholz in Brussels on Wednesday, December 15, according to the presidential press service.
"We count on Germany's support in maintaining gas transit through Ukraine after 2024," Zelensky said.
According to the President's Office, it was noted at the meeting that Ukraine hopes to continue an intensive energy partnership with Germany in previously agreed areas.
Zelensky also expressed hope that the new German government would support Ukraine's aspirations to join the EU and NATO.
Zelensky congratulated Scholz on his election as the new German chancellor and wished success and fruitful cooperation to the new coalition government in Germany.
"I appreciate the fact that the German government's coalition agreement envisages strong support for Ukraine," he said.
Zelensky is on a working visit to Brussels on December 15-16, where he is taking part in the sixth summit of the Eastern Partnership.
Photo: President's Office
op