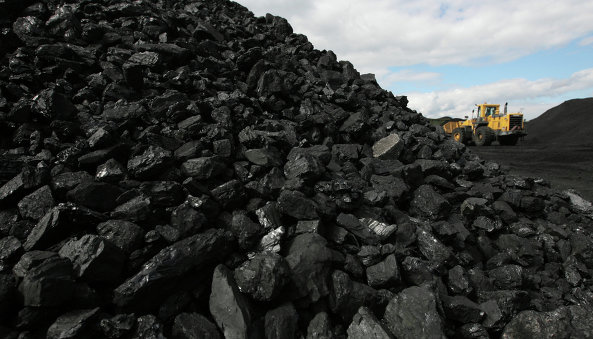 Coal reserves: Some 116,000 t available at Centrenergo warehouses
As of the morning of November 30, there is 116,000 tonnes of coal in the warehouses of the combined heat and power plants run by PJSC Centrenergo, while for the whole heating season, the company needs 1.671 million tonnes.
That's according to Olena Voloshyna, a member of the Centrenergo Directorate, who reported to the Verkhovna Rada Committee on Energy, Housing, and Utility Services, an Ukrinform correspondent reports.
"As of this morning, we had 116,000 tonnes of coal in our warehouses. At Vuhlehirska CHPP there were 25,000 tonnes, as well as 53,000 tonnes at Zmiyivska CHPP, and 38,000 tonnes at Trypilska CHPP," Voloshyna said.
The official said that in the period from December 2021 to March 2022, Centrenergo pledged to generate 3.4 billion kWh worth of electricity, for which the company needs to burn 1.671 million tonnes of coal.
According to Voloshyna, of the total demand, 800,000 tonnes is expected to be provided by state-owned mines (200,000 tonnes per month). The rest shall be covered by imports.
In particular, 35,000 tonnes will be delivered from Kazakhstan, 130,000 tonnes – from Poland (starting from December), and another 420,000 tonnes will be delivered by sea.
Voloshyna noted that Centrenergo is currently negotiating the supply of another 510,000 tonnes of coal by sea.
As reported, as of November 29, 2021, coal reserves in thermal power plants' warehouses amounted to 368,900 tonnes, which is 2.3% more than on November 22.
As of now, Ukraine has contracted 11 coal-carrying ships. Additional deliveries are expected in December.
The first of the seven ships contracted by DTEK loaded with coal from the USA and Colombia arrived in Ukraine on November 20.
The batch is intended to be supplied to Centrenergo.
im