Ukraine PM, EBRD reps discuss creation of quality stock market infrastructure in Ukraine
Ukrainian Prime Minister Denys Shmyhal and representatives of the European Bank for Reconstruction and Development have discussed the creation of a quality stock market infrastructure in Ukraine, the strengthening of the banking sector and the implementation of energy efficiency projects, the Ukrainian government's press service has said.
According to the report, Shmyhal met with EBRD Vice President Alain Pilloux and EBRD Vice President for Policy and Partnerships Mark Bowman.
Shmyhal stressed that overcoming the consequences of the COVID-19 pandemic is one of the state's priorities and requires a constant response to the needs of businesses and promoting the resumption of their economic activity.
"We are interested in investment and the strengthening of the banking sector. Today we see and understand the business demand for affordable and quality credit. The government will pay special attention to this issue," Shmyhal said.
He also noted the importance of creating a quality stock market infrastructure in Ukraine. He thanked the EBRD for its support in launching this project.
"Today we have a roadmap for the development of the capital market in Ukraine. And every day we consistently move in this direction. We expect to create an appropriate quality infrastructure over the next two years," Shmyhal said.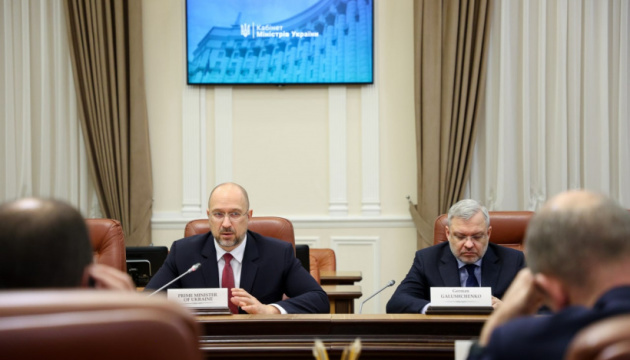 The parties also discussed the continuation of cooperation in the field of infrastructure using the concession mechanism. Shmyhal said that the first project of a concession highway is being prepared to be implemented in Ukraine. In addition, there are plans to build six more such roads.
Shmyhal also stressed that Ukraine will strengthen energy efficiency at the initiative of President Volodymyr Zelensky next year.
"Together with our partners, an energy efficiency fund has been created in Ukraine, which works with associations of apartment buildings. This year it has become fully operational, and we have the first contracts, the first executed agreements on house insulation. We intend to intensify this work and are currently working on a program of cooperation with municipalities," Shmyhal said.
The EBRD representatives, in turn, noted Ukraine's progress in implementing judicial reform, fighting corruption and strengthening the central bank's independence. They noted that the EBRD plans to continue investing in Ukraine, maintaining cooperation on existing projects and joining new areas of cooperation.
op