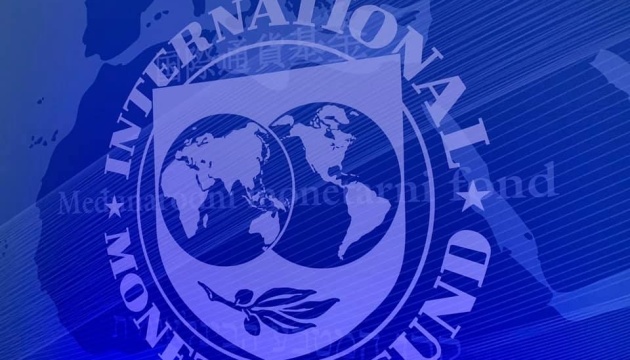 IMF downgrades forecast for Ukraine's GDP growth by 0.3% in 2021
The International Monetary Fund (IMF) has downgraded Ukraine's real GDP growth forecast by 0.3% in 2021 compared to its previous forecast released in October, according to a report published by the Fund following the review under the Stand-By Arrangement for Ukraine, Ukrinform reports.
In particular, according to the table of selected economic and social indicators in Ukraine in the period between 2019 to 2026, Ukraine's real GDP growth in the current year is projected at 3.2%. In the IMF World Economic Outlook Review for October, this figure was 3.5%. At the same time, the forecast for 2022 in the new forecast remained unchanged - at 3.6%.
As the Fund told an Ukrinform correspondent, a slight deterioration in the forecast is due to weak growth rates in the first half of this year. At the same time, the IMF stressed that the Ukrainian economy is "at the stage of recovery, but not very strong." However, the Fund noted that it is "very important for Ukraine to define and implement the right policy", as well as "focus on highly effective measures that will support further economic recovery."
Meanwhile, the IMF has "refreshed" other indicators of economic development for Ukraine. Thus, the forecast for the unemployment rate in Ukraine is expected to decrease from 9.7 to 9.4 in 2021. The projected consumer price index this year will remain at 9.5. The current account balance is expected to level at 0.0 this year compared to -0.7 as was projected in the previous forecast.
As Ukrinform reported, on Wednesday, November 24, Ukraine received the second tranche from the International Monetary Fund under the Stand-By Arrangement in the amount of SDR 500 million (equivalent to $699 million).
iy