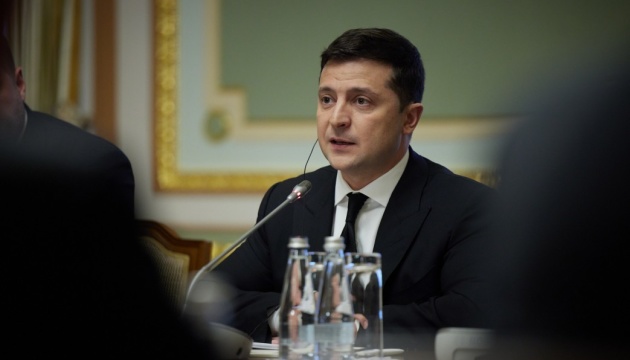 Zelensky: Ukraine will use IMF tranche to support financial system, combat COVID-19
Ukrainian President Volodymyr Zelensky has thanked the IMF Executive Board for the decision to allocate a tranche of almost $700 million to Ukraine.
According to Ukrinform, the head of state wrote about this on his Twitter account.
"I am grateful to the IMF [Executive] Board for the decision to complete the review of the stand-by program on the allocation of a tranche of about $700 million," Zelensky said.
He said the funds would be used to support the financial system and combat the consequences of the COVID-19 pandemic.
"The IMF program will be continued," Zelensky added.
At a meeting to review the ongoing Stand-By Arrangement with Ukraine, the IMF Executive Board decided to extend the program and allocate a tranche of about $700 million.
Photo: President's Office