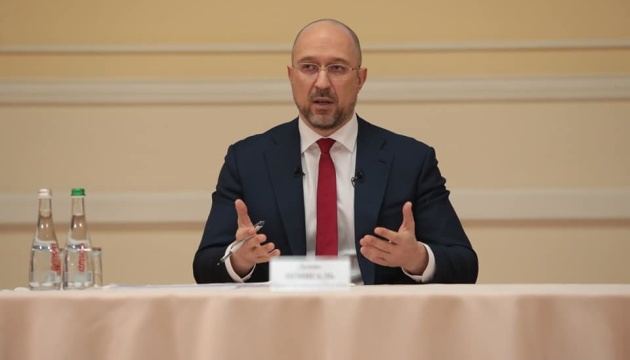 Ukraine's PM calls on U.S. Senate to impose sanctions on Nord Stream 2
Ukrainian Prime Minister Denys Shmyhal has called on the U.S. Senate to impose sanctions on Russia's Nord Stream 2 gas pipeline.
According to Ukrinform, he said this on Twitter.
"As Russia generates an energy crisis in Europe and continues to threaten Ukraine, we ask U.S. Senate to respond by including Nord Stream 2 sanctions in Senate NDAA. Ukraine urges you not to protect a geopolitical project that would make Ukraine more vulnerable to Russian aggression," Shmyhal wrote.
Germany's Federal Network Agency (Bundesnetzagentur) on November 16 suspended the procedure to certify Nord Stream 2 AG as an independent transmission operator.
The construction of Nord Stream 2 was completed in early September. The pipeline was built from Russia to Germany, bypassing Ukraine, under the Baltic Sea. Gazprom is the only shareholder in the project.
Joe Biden's administration and Angela Merkel's government have reached an agreement on Nord Stream 2, which allows the pipeline to be completed in exchange for security guarantees for Europe.
Following the official announcement of the agreement between Germany and the United States, Ukraine initiated consultations with the European Commission and Germany on Nord Stream 2.
op