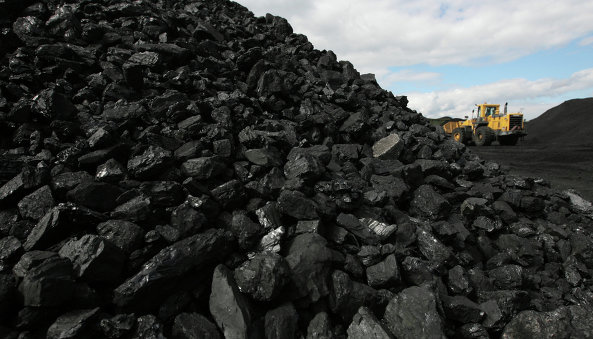 Government expects increase in coal production
The Cabinet of Ministers expects Ukrainian mines to increase coal production, Prime Minister Denys Shmyhal has said.
He said this at a briefing as part of his working trip to Donetsk region on Wednesday, October 27, according to an Ukrinform correspondent.
"Today, Ukraine needs coal more than ever. Due to such a [high] gas price, the beginning of the heating season, and the shortage of coal, the Ministry of Energy is doing all it can so that Ukrainian mines could produce as much coal as possible. Therefore, we look forward to increasing production," Shmyhal said.
He also stressed that Ukraine currently imports coal to ensure the operation of thermal power plants.
According to him, the main part of electricity consumption is now covered by Ukraine's National Nuclear Energy Generating Company Energoatom and hydropower, whereas coal generation covers peak consumption.
"So far, we are very confident that we will pass it [the heating season]. We will pass it despite current difficulties in the energy sector," Shmyhal said.
In January-September 2021, Ukraine produced 21.816 million tonnes of coal, or 6.5% more than projected. Compared to the same period in 2020, coal production grew by 787,800 tonnes.
As of October 25, 2021, coal stocks in the warehouses of thermal power plants and combined heat and power plants amounted to 701,300 tonnes, which was 6.9% less than on October 18.
op