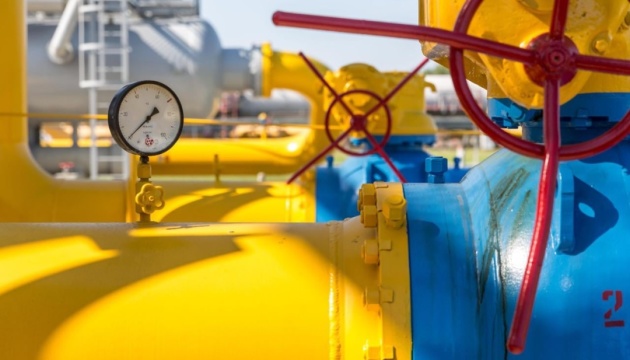 Over UAH 4.6B already invested in Ukraine's GTS in 2021 as part of modernization
The allegations claiming the Ukrainian gas transmission system is not being repaired or maintained are completely false as EUR 1.5 billion worth of investment in technology upgrades has been laid down for a 10-year period.
The Center for Strategic Communications has learned from the Ministry of Energy that the Gas Transmission System Operator (Gas TSO of Ukraine) remains consistent in performing all required diagnostic measures and repair works, as noted in the article "Ukraine's GTS capacity would be sufficient to cover demand of two Europes," posted on Ukrinform.
Meanwhile, the Ukrainian GTS is undergoing a large-scale modernization program, including overhaul, technical refitting, reconstruction, as well as construction.
In 2021, seven facilities were commissioned, another four are set to be commissioned after construction works have been completed, while four more facilities are being built. Eight compressor stations and almost 200 gas distribution stations are scheduled to be reconstructed.
In just eight months of 2021, over UAH 4.6 billion was spent in capital investment, repairs, maintenance, and diagnostics. The approved 10-year GTS Development Plan provides for about EUR 1.5 billion worth of investment in GTS technical upgrades.
"There was never a time when incidents at the Ukrainian GTS led to gas supply interruptions. It is one of the largest and most extensive gas transmission systems in Europe, allowing for rapid maneuvering of natural gas flows. One of the gas pipes/routes could be used to redirect flows to another, while obligations to supply gas at a specific exit point remain in place," the energy ministry added.
As reported, Russian President Vladimir Putin held a government meeting "on energy development," where he claimed that the Ukrainian GTS allegedly "had not been reconstructed or repaired for decades, so something could burst there at any moment."
im