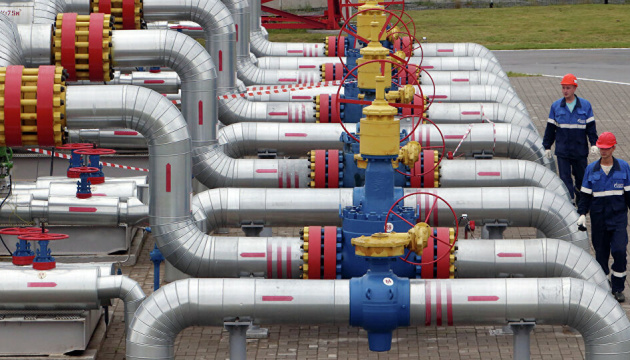 Ukraine to insist on maintaining gas transit for 15 years
Ukraine will insist on maintaining the current level of gas transit for at least 15 years.
"We still hope that our partners, in particular the United States, will extend the sanctions. We believe that we are reckoned with when the launch and certification of Nord Stream 2 are discussed. Of course, we will insist on maintaining the current level of transit for at least 15 years," Prime Minister of Ukraine Denys Shmyhal said in an interview with LB.ua.
According to him, Gazprom reserved the capacities of the Ukrainian GTS for transit to Hungary until September 30, 2022, and must pay for them. In addition, Ukraine is currently negotiating gas transit with Romania, Moldova, and other countries.
"Transit goes not only through Ukraine, it continues in a number of European countries. They are also our neighbors and transit partners. Accordingly, we are not alone in the fight to defend our interests," the Prime Minister said.
According to him, the decision to maintain gas transit will not depend on Russia because fuel consumers are in Europe.
As reported, from October 1, 2021, the natural gas transit through the territory of Ukraine towards Hungary was stopped. Hungary signed a contract with Russia for gas supplies bypassing Ukraine and will receive 3.5 billion cubic meters per year through Serbia via the TurkStream gas pipeline and its overland section and 1 billion cubic meters more through Austria.
The Gas Transmission System Operator of Ukraine called such actions a continuation of the Kremlin's aggressive policy aimed at depriving our country of gas transit completely.
The current gas transit contract with Gazprom is due to expire in 2024 but provides for a possibility of extending the transit for another 10 years.
ol