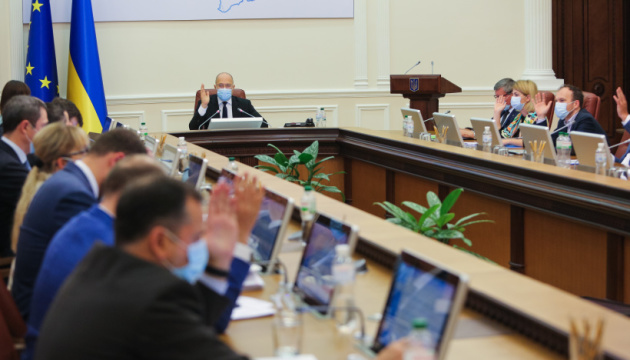 Cabinet of Ministers approves Ukraine's draft state budget for 2022
The Cabinet of Ministers at a meeting on September 15 approved a draft law on Ukraine's state budget for 2022.
According to an Ukrinform correspondent, the ministers discussed the main indicators of the 2022 state budget and then decided to approve it.
Officials also approved a draft of relevant amendments to Ukraine's Budget Code for 2022.
Prime Minister Denys Shmyhal said earlier that the draft state budget for 2022 was not only balanced and realistic, but it was a budget for the country's modernization, formation and recovery of the economy, investment in people, their health, education and development.
Shmyhal also noted that one of the important innovations of the budget, which is based on the presidential decree, is the establishment of the minimum salary of doctors at UAH 20,000 and the minimum salary of medics at UAH 13,500. Accordingly, the average salary of a doctor next year will exceed UAH 22,500. In general, the average monthly salary in Ukraine next year will reach almost UAH 15,500.
According to the legislation, the Cabinet of Ministers of Ukraine annually tables in the Verkhovna Rada a draft law on Ukraine's state budget for the next year no later than September 15 of the current year. Together with the draft law, the government submits a report on the implementation of Ukraine's state budget for the current year.
op