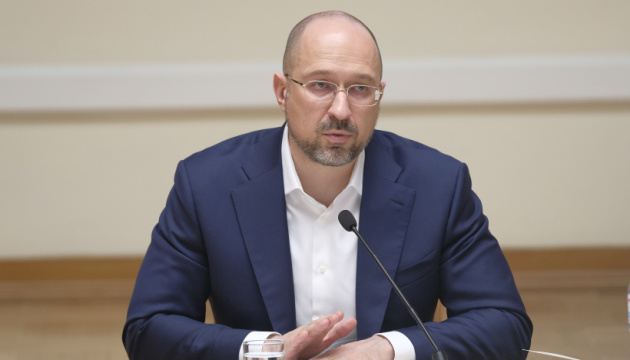 "Modernization budget": PM on draft state budget 2022
The Cabinet of Ministers will approve at its meeting on September 15 a draft state budget for 2022, which is the "budget for the country's modernization," before tabling it in the Verkhovna Rada.
That's according to Prime Minister Denys Shmyhal who spoke at a government meeting on Wednesday, an Ukrinform correspondent reports.
"We are submitting the country's main budget for consideration by parliament, and we are ready to discuss it with people's deputies. Not only is Budget 2022 balanced and realistic, it's a budget for the country's modernization, formation and recovery of the economy, investment in people, their health, education, and development," Shmyhal said.
The prime minister reaffirmed that, as last year, the budget would be balanced and fair.
Earlier he noted that one of the important innovations, based on the president's decree, is to establish the minimum salary for doctors at UAH 20,000, and for paramedics – at UAH 13,500. Accordingly, the average salary of Ukrainian medics next year will exceed UAH 22,500. In general, the average monthly salary in Ukraine next year will stand at almost UAH 15,500.
Shmyhal also drew attention to important social initiatives laid down in the draft budget. These include plans to provide housing to war veterans who are at the same time internally displaced persons, for which the draft budget allocates UAH 5.5 billion. Also, from January 1, 2022, the minimum scholarship for students of higher education facilities will increase to UAH 2,000, and scholarships for students of vocational education facilities will be raised 2.5 times.
According to the head of government, budget expenditures will increase by more than UAH 100 billion. The budget deficit is decreasing from 5.5% this year to 3.5% in 2022.
According to the draft budget, the state budget revenues in 2022 will amount to UAH 1,277 billion, which is UAH 161 billion more than in 2021. Expenditures of the state budget will amount to UAH 1,465 billion.
im