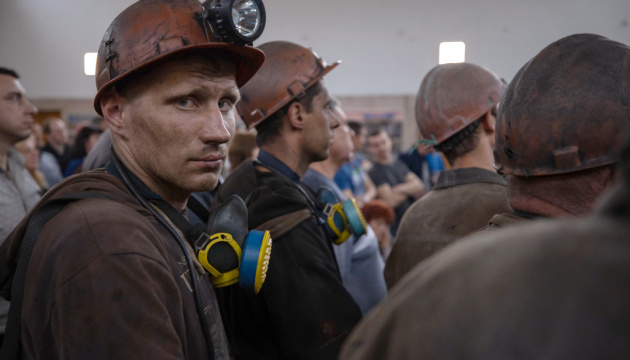 Authorities to allocate almost US$10 M for covering miners' wage arrears
In the near future, Ukraine authorities will designate UAH 261 million (almost US$10 million) to Ukrainian miners to repay wage arrears.
That's according to MP Mykhailo Volynets, who chairs Independent Trade Union of Miners, Ukrinform reports.
"Today, UAH 261 million will be allocated for repaying wage arrears to miners," Volynets wrote on Facebook.
According to the lawmaker, in order to resolve the issue with the wage arrears, which have reached UAH 1.5 billion ($56 million), a bill will be tabled this week to amend the state budget, envisaging UAH 2.5 billion ($94 million) for settlements with miners by year-end.
"At the same time, we also demand that a sufficient amount of funds be laid down for salaries, equipment, personal protective equipment for state-owned coal mining companies in the 2022 budget," Volynets added.
As Ukrinform reported earlier, Minister of Energy German Galushchenko said that the next meeting of the Verkhovna Rada was set to consider the issue of allocating additional funds for miners' salaries this year, while Ministry was drafting the relevant document along with the MPs.
im