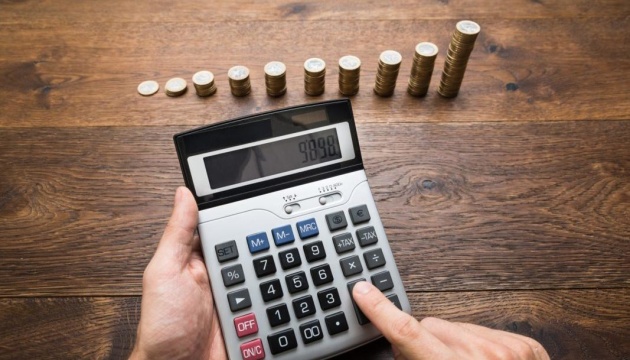 NBU: Inflation to remain in range of 10-11% in coming months
The National Bank of Ukraine (NBU) predicts that in the coming months, inflation will remain in the range of 10-11% due to both temporary and fundamental pro-inflationary factors.
"Inflation will remain in the range of 10-11% in the coming months due to both temporary and fundamental pro-inflation factors. At the same time, inflation will slow below 10% by the end of 2021 and gradually return to the National Bank's target of 5% in 2022," reads the report posted on the central bank's website, Ukrinform reports.
The National Bank notes that in August 2021, consumer inflation in annual terms remained at the level of the previous month -10.2%. In monthly terms, prices fell by 0.2%.
The rise in prices of processed food products accelerated further (to 12.7% year-on-year). In particular, prices for pasta and confectionery, meat and dairy products continued to rise due to higher business costs for raw materials, energy and wages. Steady consumer demand also contributed to that. Despite the slowdown in growth rate of sunflower oil prices, its products (mayonnaise and margarine) continued to rise in prices, primarily due to higher oil prices in previous periods. Instead, the growth rate of prices for certain imported goods, in particular rice and chocolate, slowed down due to hryvnia strengthening.
The growth of services' prices also continued to accelerate (to 8.4% year-on-year). Services of public catering establishments, culture institutions, hospitals, housing repairs, personal transport insurance, personal care and financial institutions became more expensive. That was due to the impact of stable consumer demand and rising production costs of the business. Instead, the rise in prices for tourist services slowed down due to the expansion of supply and hryvnia strengthening.
Further growth rates of non-food prices decreased (to 1.7% year-on-year) due to the favorable situation in the foreign exchange market. In particular, this concerns pharmaceutical products and household chemicals. Prices for clothing and footwear continued to fall. Prices of medical goods and vehicles decreased in annual terms. At the same time, under the influence of stable consumer demand, electronics and furniture became more expensive.
As Ukrinform reported, the Ministry of Finance expects that inflation will not exceed 10% at year-end.
iy