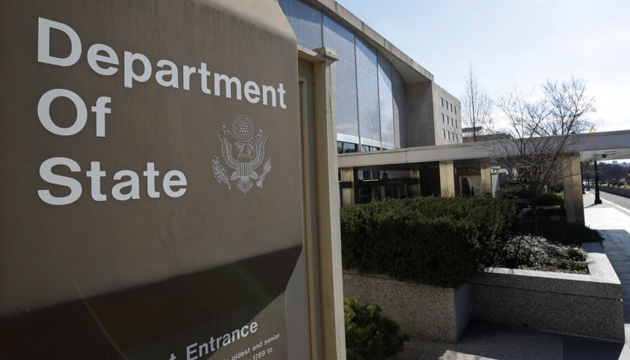 U.S. State Department comments on Naftogaz developments
The United States is concerned over the resignation of independent members of the Supervisory Board at Ukraine's energy company Naftogaz of Ukraine, calling on the government to resolve the issue positively.
That's according to Ned Price, a Spokesperson for the Department of State, who spoke at a briefing on Thursday, September 9, Ukrinform's own correspondent reports.
"We are deeply concerned about the ongoing leadership crisis in Naftogaz, including the September 8th resignations of the Naftogaz independent board members," the official said.
The spokesman stressed U.S. support for the efforts to bring about a solution that is "consistent with OECD governance principles and will provide sound management at Naftogaz."
In this regard, Ned Price said U.S. encouraged these efforts "to move forward with haste," especially amid ongoing Russian aggression and occupation.
"We welcome Ukrainian Government's active engagement to resolve this issue positively," Price noted.
As Ukrinform reported, on April 28, the Cabinet of Ministers dismissed Andriy Kobolyev from the post of Chairman of the Board at Naftogaz of Ukraine, appointing Yuriy Vitrenko as his successor.
On May 19, the government re-elected members of the supervisory board, Claire Spottiswood, Bruno Lescoeur, Ludo Van der Heyden, Yuliya Kovaliv, and Nataliya Boyko. Their powers were extended until the winners of the selection for the positions of independent members of the Supervisory Board were approved, but not for longer than a year.
On September 7, a number of media reported that three independent members of Naftogaz's supervisory board had decided to step down. On the same day, Prime Minister Denys Shmyhal instructed First Deputy Prime Minister, Minister of Economy Oleksiy Liubchenko to announce within a week's term a competition for the selection of four independent members of the supervisory board of Naftogaz of Ukraine.
im