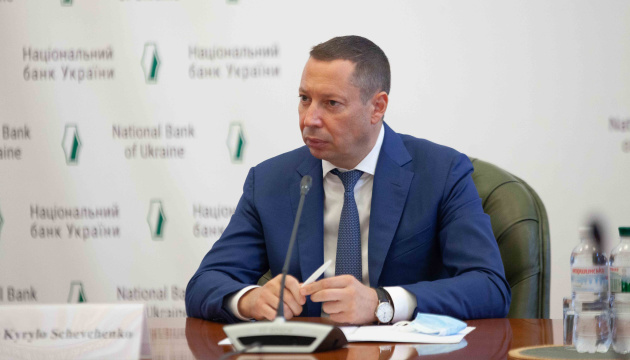 Hryvnia remains only legal tender – NBU chief on cryptocurrency legalization
The Head of the National Bank, Kyrylo Shevchenko, has welcomed the law on virtual assets, adopted by Parliament, while noting that the hryvnia remains the only legal tender in Ukraine.
That's according to Shevchenko's Facebook post, Ukrinform reports.
Congratulations to the deputies on the adoption of the bill on virtual assets (No.3637). Thanks to 276 votes in favor, Ukraine has the opportunity to create a transparent, civilized, and clear market for virtual assets with modern infrastructure and secured customers. Virtual assets, including those we're used to calling cryptocurrency, gained a certain legal status, and market participants – the right to protection and operations in the legal field. In Ukraine, foreign stock exchange platforms trading in virtual assets will be able to operate legally," wrote Shevchenko.
According to the NBU boss, technological innovations will open many promising opportunities, including by helping attract investment.
"After the President signs the bill into law, we will begin, together with other regulators of this market, to develop and implement bylaws set to provide strong incentives for market development and at the same time protect Ukrainians from the threat of fraud and devaluation of savings," said Shevchenko.
However, the head of the National Bank noted, hryvnia remains the only legal tender in the country. The National Bank is responsible for the purchasing power of the national currency, regulating its circulation and thus implementing an effective monetary policy.
"At the same time, we are looking into the possibility of issuing our own digital money (Central Bank Digital Currency, CBDC) – e-hryvnia," Shevchenko said.
According to Law of Ukraine "On Payment Services," the National Bank's digital money is an electronic form of Ukraine's currency, issued by the NBU.
As reported by Ukrinform, the Verkhovna Rada, Ukraine's parliament, has adopted Bill No. 3637 "On Virtual Assets," which establishes in Ukraine a mechanism for the legal regulation of virtual assets, effectively legalizing the cryptocurrency market.
im