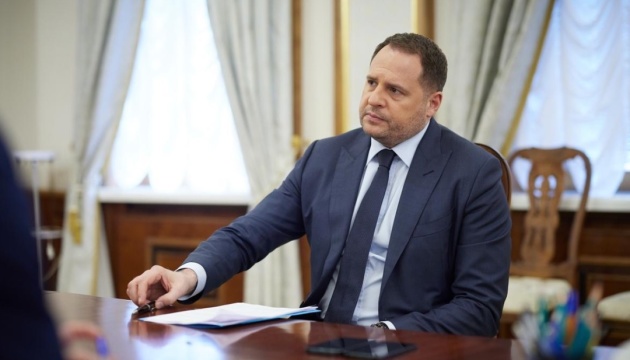 U.S. vows to help Ukraine if Russia escalates – Ukrainian President's Office
The United States is said to be ready to take serious steps to prevent escalation on the part of the Russian Federation with regard to Ukraine and promises assistance.
This was stated by Head of the President's Office, Andriy Yermak, in a blitz interview with RBC-Ukraine, Ukrinform reports.
"America has declared it will not allow any escalation on the part of Russia in relation to Ukraine, and is ready for some quite serious steps. The United States is telling us – and the Russian Federation – about this. We have once again heard directly and clearly that in case of, God forbid, any aggravations, Ukraine will not be left without U.S. assistance," Yermak noted.
He also assured that the U.S. supports Ukraine's aspirations for NATO membership.
"However, we all understand that while the position of the United States is one of the key ones, there are many other NATO Allies. Among them, as we know, there are those who do not support Ukraine's aspirations," the head of the President's Office said.
At the same time, Yermak noted that the American partners are ready to work to help Ukraine achieve the required result.
As Ukrinform reported earlier, President Volodymyr Zelensky is currently in the United States on a working visit at the invitation of U.S. President Joseph Biden. On Thursday, September 1, the two leaders held a summit at the White House. On September 2, Volodymyr Zelensky arrived in California.
The trip is scheduled to wrap up on Sunday, September 5.
im