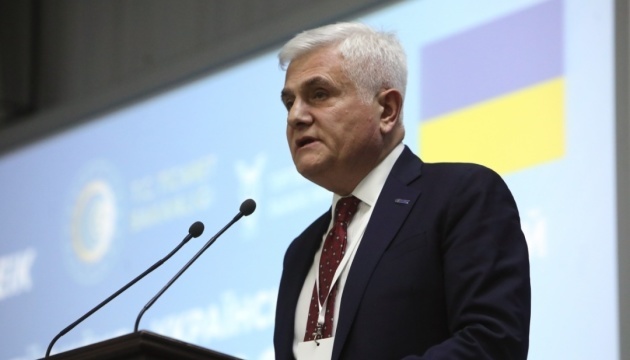 Çetin: Ukrainian business should enter Turkey more actively
Turkey expects Ukrainian business to take more active steps to develop joint projects, and the Government of Ukraine – to sign a bilateral free trade agreement.
"There is a very important issue – signing the free trade agreement between Turkey and Ukraine," Ruşen Çetin, Chairman of the Foreign Economic Relations Board (DEİK) at the Turkey-Ukraine Business Council, said on the air of Dom TV channel.
In recent years, the Ukraine-Turkey annual trade has reached about $5 billion, Çetin informed.
"At the same time, the foreign trade balance is in Ukraine's favor. Turkey exports goods and services to the tune of $2.3 billion to Ukraine a year, while Ukraine – $2.7 billion a year," he specified.
As the DEİK chairman assured, Turkey is open to Ukrainian companies, favored by the geographical location of the two countries.
However, according to Çetin, Ukrainian business does not enter Turkey actively.
"We expect more vigorous actions from the Ukrainian side now. After all, we can cooperate not only on drones. There are opportunities in Ukraine, there are opportunities in Turkey, but we need to go further and engage in practical efforts, implementation of projects," he said.
As reported, Foreign Minister Dmytro Kuleba said that Ukraine and Turkey had to take the last step, the most important and sensitive one, before the conclusion of the Free Trade Agreement, which required a compromise between the two sides. The Ukrainian delegation is ready to arrive in Ankara to continue negotiations on finalizing the agreement.
ol