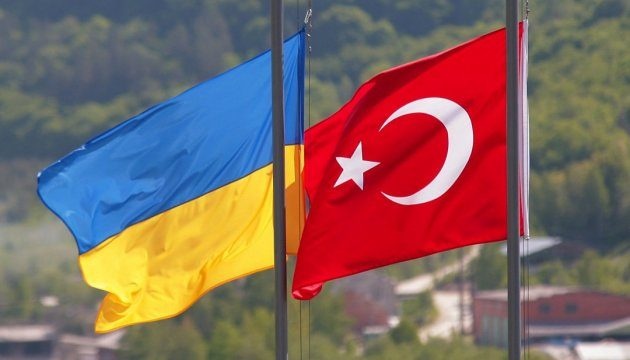 Ukraine, Turkey enhancing work on draft Free Trade Agreement - Ministry of Economy
On July 12, First Deputy Prime Minister and Minister of Economy of Ukraine Oleksiy Lyubchenko and Minister of Trade of the Republic of Turkey Mehmet Muş discussed an action plan to speed up the work on a draft Free Trade Agreement between the two countries, according to the Ukrainian Ministry of Economy
"We still have some positions to find a balance in our trade relations. It is worth noting that during negotiations with our Turkish counterparts, we have reached constructive and progressive solutions that will protect domestic markets, where necessary, and create an agreement that will deepen trade relations and economic development of our countries," said the Ukrainian minister.
In turn, the Turkish minister said that the delegations of the both countries should intensify work on all aspects and submit a draft Free Trade Agreement in the near future.
"Our delegations have already worked on the Agreement fruitfully. Next week we are ready to receive a delegation from Ukraine to complete the technical aspects of the draft Agreement," said Mehmet Muş.
As reported, a regular consultation between the Ukrainian and Turkish delegations took place recently as part of negotiations on the signing of a Free Trade Agreement between the two countries. Due to the signing of the Free Trade Agreement, the trade turnover between Ukraine and Turkey can double to $10 billion.
iy