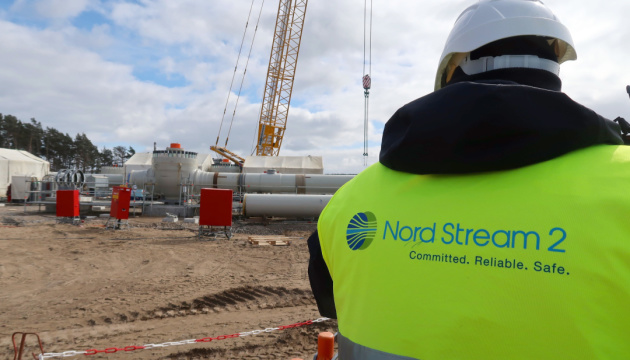 Ukraine continues to insist that Nord Stream 2 should not be launched – President's Office
Ukraine continues to insist on the impossibility of launching the Nord Stream 2 project.
"To date, we take up an attitude that this project should not be commissioned," Deputy Head of the President's Office Andrii Sybiha said in an interview with the Yevropeiska Pravda online media outlet, Ukrinform reports.
Sybiha stressed that Nord Stream 2 posed a major security challenge to Ukraine and Europe as a whole.
"We discuss this topic with our partners and clearly convey our stance on prevention of its [Nord Stream 2 project's] completion," the Deputy Head of the President's Office added.
As reported, President Volodymyr Zelensky discussed the launch of Russia's Nord Stream 2 gas pipeline during a telephone conversation with U.S. President Joe Biden on June 7.
Earlier, Biden's administration refused to extend sanctions against companies that build the disputed gas pipeline between Russia and Germany.
The United States will also suspend sanctions against Matthias Warnig, a former officer of the Stasi and currently the Managing Director of the Nord Stream AG and an ally of Russian President Vladimir Putin.
The decision was announced in a report by the U.S. Department of State in the Congress, and was criticized.
Putin said that laying pipes for the Nord Stream 2 first line had been finished on June 4 and the works on the second line continued.
ol