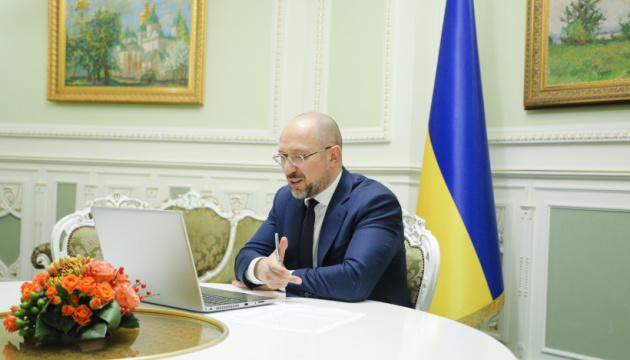 PM: Ukraine's goal is to introduce comprehensive state service in smartphone for citizens
Ukraine's ambitious goal is to introduce a comprehensive state service in a smartphone for citizens, Prime Minister Denys Shmyhal has said.
He said this during the discussion platform "Good Governance Reforms in Ukraine" in preparation for the Ukraine Reform Conference scheduled for July 2021 in Vilnius, Ukrinform reports with reference to the Government portal.
"Among our plans are Ukraine's connection to high-speed 4G Internet and the introduction of new, promising 5G technology. Development of electronic trust services. The agenda of Ukraine and the EU contains concluding a bilateral agreement on mutual recognition of electronic trust services," the PM noted.
According to him, the maximum governance efficiency is one of the government's priority goals.
Shmyhal emphasized that the development of the public administration system in Ukraine is taking place in line with the European principles of public administration developed by the OECD/SIGMA program.
He added that corporate reform is vital for those companies that cannot be privatized and remain in state ownership.
Shmyhal noted that Ukraine appreciates cooperation with international partners and added that the expansion and deepening of relations is the best guarantee that the course taken by Ukraine towards building a modern European state is achievable.
ish