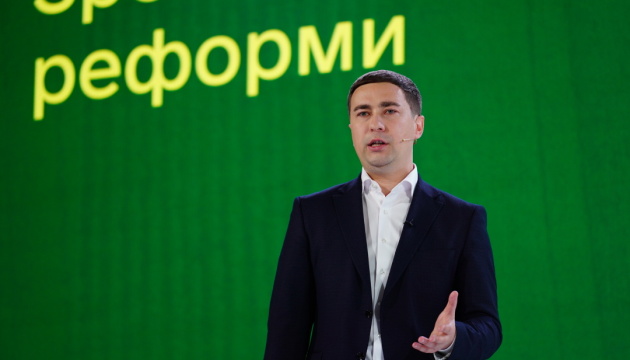 Minister Leshchenko: It is important to implement adopted land laws
The implementation of all land laws, which were adopted at the first legislative stage of the land reform, is the most responsible part of it.
"We have carried out only the legislative part of the land reform. But the most responsible part is the implementation of all adopted laws. We have a strategy for the development of land relations, which graphically spells out the entire regulatory framework necessary for the normal full-fledged launch of the land market," Minister of Agrarian Policy and Food of Ukraine Roman Leshchenko said at the Forum "Ukraine 30. Land", an Ukrinform correspondent reports.
As the minister noted, Ukraine adopted the most conservative version of land reform in Eastern Europe, and all of Ukraine's neighbors have much more liberal conditions for launching a land market.
"We believe that this is absolutely justified, because society needs to make sure that it is about justice, about open data, about giving producers access to finance. This is about the sustainable development of the agricultural sector," he stressed.
In addition to the land reform, the Ministry of Agrarian Policy sees the development of irrigation in Ukraine as its priority. Another important point, the official noted, is agricultural insurance, i.e., full support for farmers in case of force majeure.
Particular attention will be paid to state support for small and medium-sized agricultural producers with targeted subsidies, appropriate digitization of all information about small and medium-sized agricultural businesses via the state agricultural register. To achieve this goal, a corresponding law on the state register was drafted, Leshchenko said.
"Another important priority is to boost the gross production of grain crops and oilseeds and increase the added value per unit of output. As part of the approved Agro-2030 strategy, we outlined a detailed road map. It was approved by the Cabinet's resolution. And now we have everything for normal full-fledged work," Leshchenko summed up.
ol