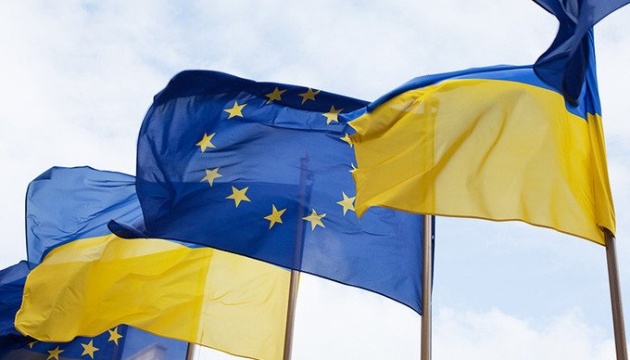 Shmyhal: Ukraine defines three priorities in climate cooperation with EU
Ukraine shares the EU's climate ambitions and is preparing proposals for the second Nationally Determined Contribution.
"The Government is committed to taking the EU Green Deal into account in its policy. In order to develop our agenda in accordance with the EU Green Deal, we in synergy with the EU have launched a separate dialogue with the European Commission," Prime Minister of Ukraine Denys Shmyhal said at the conference entitled "Road to Vilnius: Priorities Toward the Next Ukraine Reform Conference" on May 21, the Government portal informs.
According to him, Ukraine submitted its proposals for cooperation to the EU and the parties jointly identified three top priorities: energy efficiency, hydrogen, and the transformation of coal regions.
The Prime Minister also reminded that during the 7th meeting of the EU-Ukraine Association Council in February this year an agreement had been reached on further joint steps, first of all, on integration into the EU internal market and deepening sectoral integration.
"To date, the parties have begun an internal assessment of the achievement of the Association Agreement goals. In addition, work is underway to further review the liberalization of trade in goods within the framework of the Deep and Comprehensive Free Trade Area with the EU," the Head of Government said.
He also praised the active political dialogue with NATO at the level of government agencies and expert community, as well as the launch of consultations between the Alliance and Ukraine to agree on further joint steps.
"Purposeful and planned transition of the security and defense sector of Ukraine, its Armed Forces to NATO standards, is among the Government's topmost priorities," said Denys Shmyhal.
The Prime Minister expressed hope that the Reform Conference in Vilnius in July this year and the planned activities would contribute to a better understanding of reforms in Ukraine and the greater involvement of international partners.
Shmyhal stressed that the Government of Ukraine had systematically approached the preparation of key program documents of the country, primarily the Government's Action Program and the Government's Priority Action Plan. The National Economic Strategy until 2030, approved by the Government, defines a long-term economic vision, vectors, and red lines of economic development. The document determines concrete steps for the development of industry, agriculture, mining, infrastructure, transport, energy, information and communication technologies, creative industries, and services sector.
In addition, according to the Head of Government, NES-2030 takes into account important cross-cutting areas that are crucial for the current European integration policy – digitalization, the Green Deal, business development, and balanced regional development.
ol